Essential Phone release details in a week promised amid $300m raise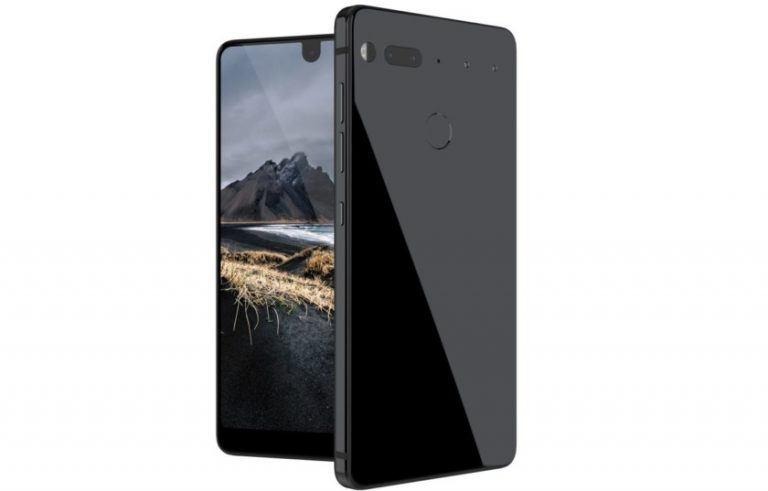 Andy Rubin's Essential, like many other start ups, needs funding from investors to get off the ground. Luckily for Rubin, there are quite a few high-profile companies looking to back Essential in its quest to break into the crowded smartphone market. Essential revealed its lineup of investors today, and some of the big names on the list include Amazon and Tencent.
With everything accounted for, The Wall Street Journal reports that Essential has managed to raise $330 million as it prepares to bring its first phone to market. In addition to revealing its investors, Essential also announced where the phone will be available to purchase. When it eventually launches, prospective buyers will be able to purchase it through both Best Buy and Amazon.
So, if you didn't like hearing that the Essential phone will be an in-store carrier exclusive for Sprint, you'll at least have the option to buy an unlocked device from Amazon. Of course, these details aren't what most of us are after – while it's nice to know that Essential has the backing of big companies, many of us are far more interested in the phone's release date.
That, unfortunately, wasn't revealed today. On July 21, Andy Rubin said that the phone was still a few weeks out. Now, almost three weeks later, Essential president Niccolo De Masi is still saying the same thing. "We're a few weeks away," De Masi said. We're closing in on that release date, though, as De Masi also said that we'll finally learn when this phone will launch in a week.
Essential should hurry up, because we've got reveals from both Samsung and Apple – the heaviest of smartphone industry heavy hitters – coming up soon. Samsung will reveal the new Galaxy Note on August 23, while Apple is expected to announce a trio of new iPhones either at the end of August or the beginning of September.
Though Essential's executives have said that they aren't looking to compete directly with the scale Samsung and Apple are capable of, it still wouldn't be a good idea to launch after the iPhone and Galaxy Note 8. With those flagships on shelves, Essential risks having no one pay attention to its new phone, and with a price tag of $699, a good number of consumers may opt for more established brand over Essential's first attempt. We'll see just when Essential plans to launch its phone in another week, so stay tuned for that.