ESPN+ launches: Live and on-demand sports for cord-cutters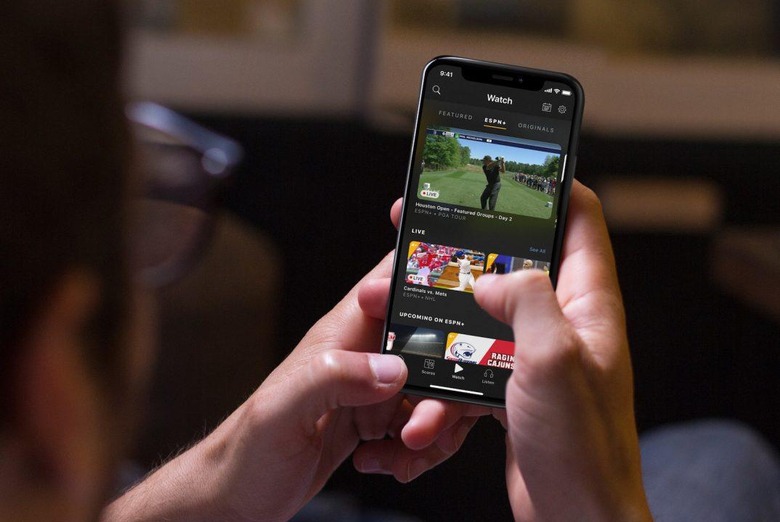 ESPN's brand new all-on-one sports app has launched, bringing its new ESPN+ cord-cutting subscription to iOS, Android, and Amazon Fire devices. Teased earlier this month, the new app completely redesigns ESPN's interface. While you don't need to be an ESPN+ subscriber to get some benefit, however, it's clear that the new on-demand and live streaming is the centerpiece.
Priced at $4.99 per month or $49.99 per year, ESPN+ is being targeted at both cord-cutters and those who find their games of choice aren't being catered for from ESPN's traditional networks. The roster will include MLB, NHL, and MLS games, in addition to Grand Slam tennis, PGA Tour golf, and Top Rank boxing. ESPN+ will also include college sports, and ESPN Films' titles.
The streaming is at up to HD, 60fps quality, bandwidth depending, and there's the ability to pause, rewind, and restart both on-demand and live content. ESPN+ will offer add-ons, too, initially for those who want to add MLB.TV to their service. Come 2018-19, the sports network says, NHL.TV will be made available in the same way.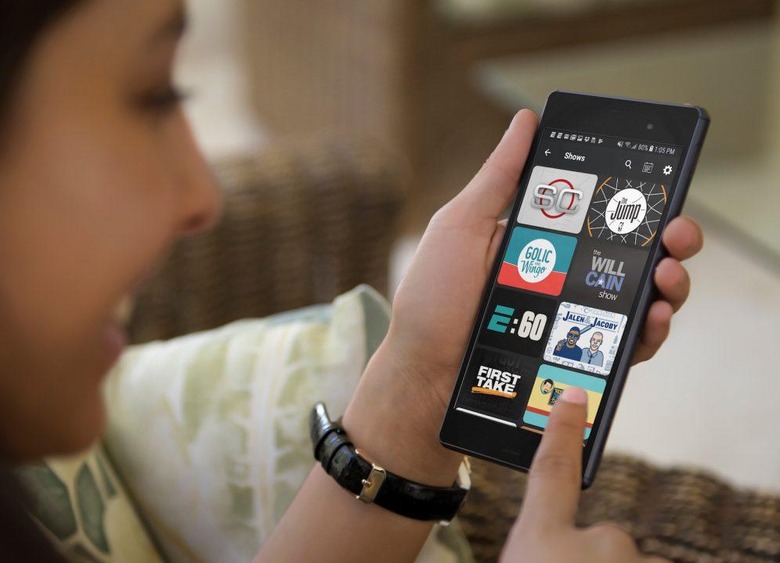 Unfortunately, despite the subscription fee, you don't get to escape advertising entirely. ESPN+ says you'll still see the adverts in the regular breaks punctuating live sports content, for example. However, there are no display ads or pre-roll promotions within its video.
Without an ESPN+ subscription, meanwhile, the list of things you get to play with is significantly shorter. The app offers scores and news from recent games, along with video highlights and audio clips. However, if you're a traditional ESPN subscriber, you can log in with your pay TV credentials and get access to live and on-demand content.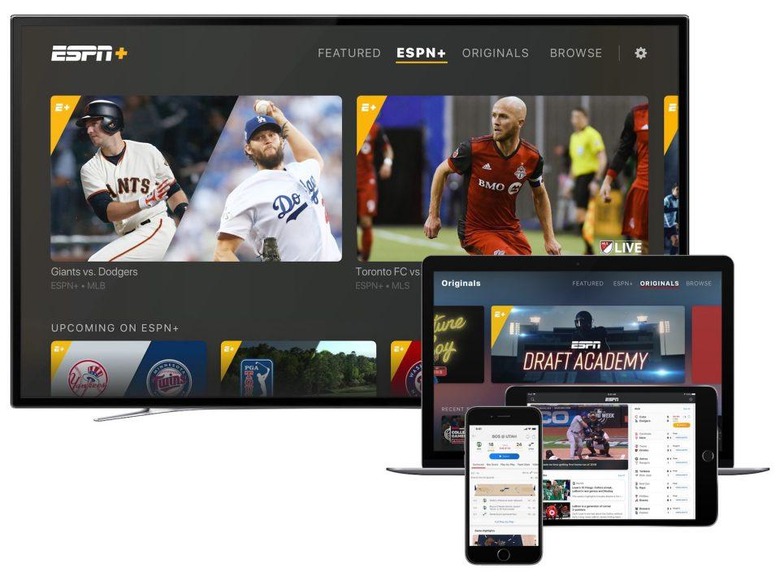 If you're an Apple device user, you'll be able to access the new ESPN app – and ESPN+ on the iPhone, iPad, and Apple TV. Android phones, Android TV, and Chromecast will support it from the Google side. Finally, Amazon's Fire TV, Fire TV Stick, Fire Tablets (4th Generation or newer) and any Fire TV Smart TVs with the functionality integrated will also be able to access the service.
While this may all only be of interest to sports fans for the moment, there's more in store that could have broader appeal. ESPN+ is just the first on-demand and live video delivery service that Disney is planning to launch, with a Disney-branded video on demand service coming in late 2019. That will include content from Disney, Pixar, Marvel, and Lucasfilm, including exclusive content only offered through the new service.