Episodes of The Office, Parks and Rec, Seinfeld licensed through 2025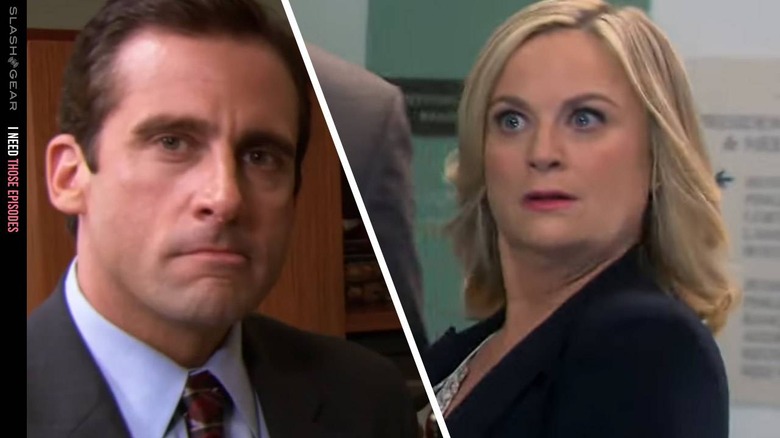 What in the world is going on here, you might be saying – aren't The Office and Parks and Recreation already over? Yes, both of these mocumentary-style television shows are done, and there will be no new episodes (for now). But the rights, the precious rights, like the spice melange, they must flow! The rights have been renewed for cable – exclusively*!
Both The Office and Parks and Rec will be allowed to air on Comedy Central (managed by Viacom) through at least the year 2024. The company also attained the exclusive cable rights to the show Seinfeld earlier this year. Let's take a peek at what this means for these shows for the near future.
Where can I watch Seinfeld?
Starting in October 2021, all 180 episodes of the show Seinfeld will be able to air on Viacom's various channels, with brands like Comedy Central, Paramount Network, and TV Land. Viacom announced this deal back on September 21, 2019, saying they'd officially acquired Seinfeld from Sony Pictures Television.
They mentioned "exclusive cable rights," there, to make extra clear that Sony Pictures Television didn't have any leftover cable rights to give to anyone else. They also noted that the episodes will be available through "Viacom brands via authenticated video on demand, websites and apps." So we'll just have to wait and see where Seinfeld will be streaming in October of 2021.
Find streaming episodes of The Office
If you're watching cable TV, *you'll find The Office on Comedy Central through 2021, exclusively. That exclusivity only counts, there, for cable TV – streaming rights are separate. Starting in 2022, Viacom has a "non-exclusive window" for cable TV through the year 2025. That means they could appear on Comedy Central, Paramount Network, and TV Land channels.
Streaming episodes of The Office will still be possible on Netflix until the end of the year 2020. Starting in January of 2021, The Office will be removed from Netflix. A new NBCUniversal streaming service called Peacock will launch in 2020, likely in the late Summer or early Fall. The NBC streaming service Peacock will hold exclusive rights to The Office starting in January 2021. They might also release The Office reboot show there – because why not?
Parks and Rec streaming on...
Both Parks & Recreation and The Office will be exclusive to Peacock once they leave the services on which they stream today. Starting in October of 2020, Parks and Rec will move exclusively to Peacock. NOTE: That move is several months before The Office moves to Peacock. Between now and October of 2020, Parks and Rec will remain available for streaming with Hulu, Netflix, and Amazon.
Cable rights for Parks and Rec remain in the possession of Viacom for Comedy Central through the year 2024. After that, we shall see. It would not be a shock to find cable rights continuing to be licensed to Viacom for many years to come. We'll let you know when the next deal is made!