Endomondo "investigating" iPhone 5s M7 fitness chip potential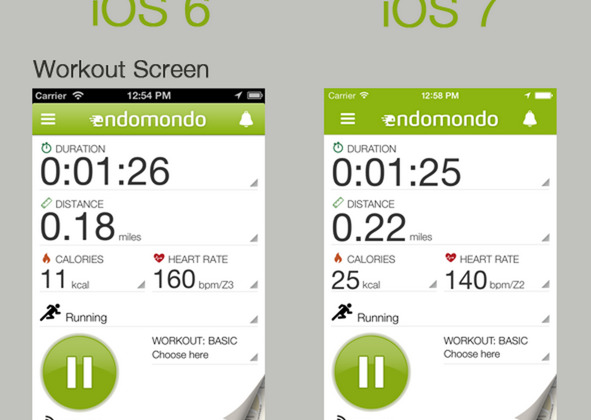 Fitness tracker app Endomondo is weighing the potential of Apple's M7 coprocessor in the iPhone 5s, the company has confirmed, though the latest update for iOS 7 does not make use of the motion-tracking chip. The company, which released a new version of the Endomondo iOS app on Wednesday with flatter graphics in keeping with Apple's own design changes, has no current timescale for the potential implementation of the M7's functionality, it tells SlashGear.
"We find the iPhone's new M7 chip interesting and will certainly be investigating further just how it can be best deployed for Endomondo's user base" Endomondo CEO Mette Lykke told us. "That being said, we have not established a timeline for development or implementation."
The Endomondo engineering team is believed to be looking particularly at how the M7 affects battery life. One of Apple's key claims for the secondary chip is that, by taking on the duties of constantly monitoring data from the accelerometer, gyroscope, and digital compass rather than leaving that to the main A7 processor, the iPhone 5s can save power and yet still deliver constant motion awareness.
The M7 also allows Apple to better differentiate different use cases with the iPhone 5s. For instance, as we found in our review, the smartphone can automatically flip between pedestrian and driving navigation modes, as the iPhone 5s spots a change in movement.
"M7 knows when you're walking, running, or even driving. For example, Maps switches from driving to walking turn-by-turn navigation if, say, you park and continue on foot. And if your phone hasn't moved for a while, like when you're asleep, M7 reduces network pinging to spare your battery" Apple
Recent teardowns of the new flagship iPhone confirmed that the M7 is supplied by NXP, while Samsung makes the main A7 processor. The information from the coprocessor itself is supplied to developers through the CoreMotion API.