Emoji alert: Tacos, Hot Dogs, Unicorns appear with Unicode 8.0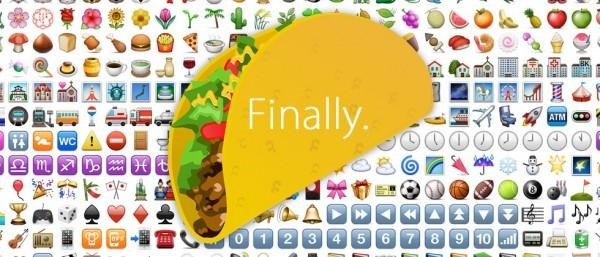 Next-wave emoji arrive with the release of Unicode 8.0 this week. This means that, while we do need to wait for software creators to implement the code, we'll be seeing such emoji as Hot Dog, Unicorn, and Taco sooner than later. This is great news for those that love food. And unicorns. We've got the full list of new emoji set to be released in the immediate future as well. Have a peek and let us know what you'll be voting for in the wave after the one we're in right this minute!
Unicode is a standard, a standard handled by the Unicode Consortium. Software companies like Google and Apple choose to work with Unicode to keep their software clean and cross-device compatible. Because Apple and Google – and Microsoft, too – want to keep making devices that work with other devices, they work with Unicode.
As soon as Unicode version 8.0 is implemented by these companies, we'll see these new emoji being accessible and usable – and viewable – by basically every device you have in your home or in your pocket.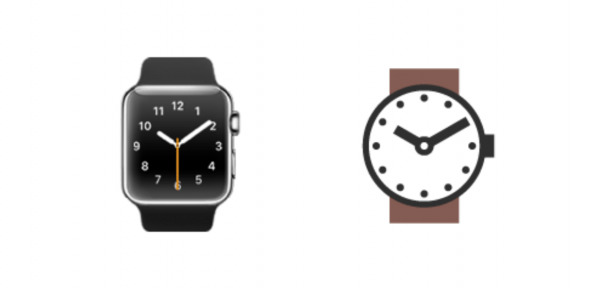 Apple has their own emoji collection – Watch for watch.
Unicode version 8.0 has been released by the Unicode Consortium as of this week. Inside you'll find 41 new emoji.
Some of the previously un-announced additions are as follows:
• Five emoji modifiers
• NERD FACE
• FACE WITH ROLLING EYES
• ROBOT FACE
• HOT DOG
• TACO
• CHEESE WEDGE
• POPCORN
• CRICKET BAT AND BALL
• VOLLEYBALL
• BOW AND ARROW
• UNICORN FACE
• LION FACE
• CRAB
• SCORPION
• MOSQUE
• SYNAGOGUE
• PRAYER BEADS
A full collection of symbols – with their symbols beside them – can be found in the following gallery.
Expect these emoji to be popping up in your Twitter feeds and your instant messages and everything in-between soon. Before the end of the year, soon.
Maybe even before the end of the month – you never know!