Apple Watch 2 details begin to pop up - already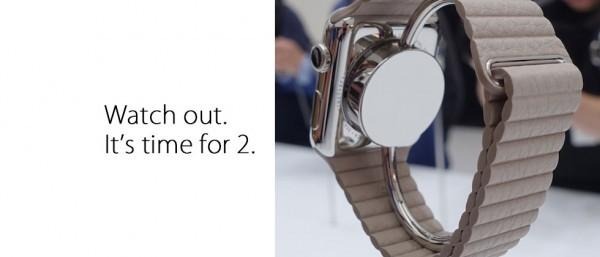 Now that the Apple Watch has reached Apple Stores for the first time yesterday, now not 24 hours later we've got details on the second generation. This Apple Watch 2, or Apple Watch S, as we're going to go ahead and assume it'll be called, will have a front-facing camera – aka a FaceTime camera, the ability to work without an iPhone, and similar innards. It might just go ahead and use the same processor as the model that's already out in stores today.
Owners of the Apple Watch Edition, we've reached out to Apple to see if they have any gold foil tissues for you to cry into. This next version of the device will look and feel very similar to the first, but it'll have features that make the first look like... well... the older version.
Word from Mark Gurman at 9to5Mac suggests that the Apple Watch 2 will have Wi-Fi abilities that allow the device to go without the iPhone at all. Wirelessness, but no SIM card compatibility.
See our Apple Watch review for an in-depth look at this piece of hardware.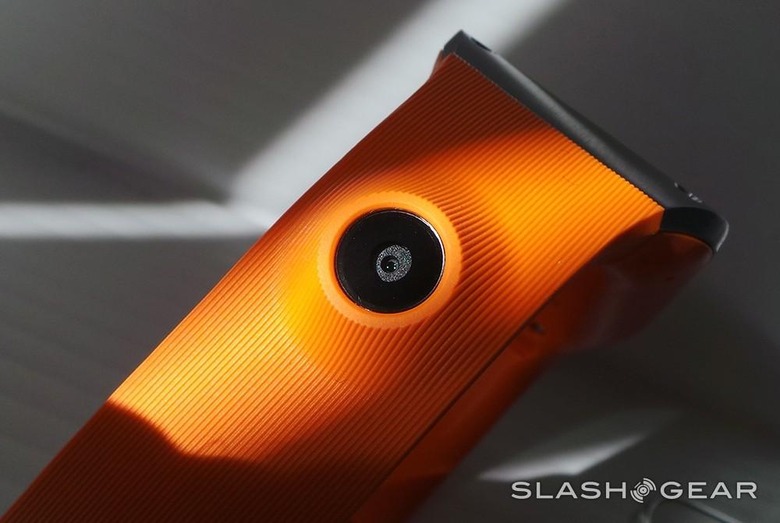 Above you'll see a camera on a watch band. Can you remember which device this is?
This device is suggested to be working with increased ability to speak with FaceTime – this time with your face. As WWDC 2015 showed WatchOS 2.0 with the ability to speak with FaceTime, so too will the Watch 2 bring on the ability to put your face in the situation.
It's also suggested that the next generation Watch will place a new model in-between the Watch Sport and Stainless Steel edition, bringing on a Watch that'll cost somewhere around $1,000. Sound like a deal to you? It's not supposed to. It'll be more like the iPhone 6 where the iPhone 6 Plus and iPhone 5s straddle the upper and lower tiers.
Those of you that've dropped thousands of dollars on the Apple Watch already, don't fret. You'll have at least the 1-year wait time before the next model comes out.
Apple wouldn't be wild enough to release another device in less than 12 months, would they?