Ematic eGlide Prism delivers $157 3D ICS tablet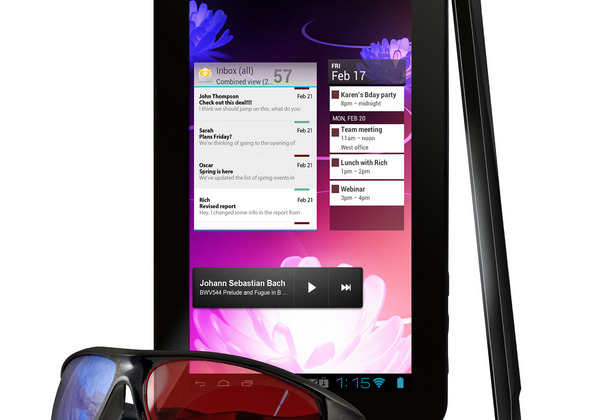 Google's newest mobile operating system version Android 4.0 Ice Cream Sandwich is being released on a 7-inch tablet made by Ematic that'll cost you no more than $157.16 – this price being lower than the competition by a mile. Compared to the Samsung Galaxy Tab 2 7.0 (also with ICS) at $249.99, the eGlide Prism 7-inch tablet seems downright inexpensive! What secrets lie within that make this slate such an incredible pocktbook saver?
This tablet works with a 7-inch LCD display running at 800x480 pixel resolution, has the ability to play HD video at up to 2160p HD video, and contains a single-core 1GHz processor. It's the last spec there that should grab your attention if you were looking for cost-cutting measures made by the manufacturer. You probably wont be using this device for high-powered video games any time soon.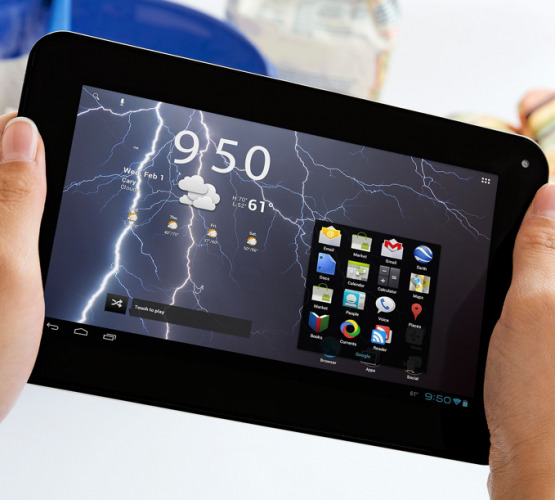 One of the oddest pieces of this equation is the 3D nature of the tablet – with the included 3D (red and blue) glasses you'll be seeing 3D video in no time, and at the 2160p resolution mentioned earlier. The last time we saw something comparable to this was when LG released their own (dual-core) tablet with 3D capabilities: the T-Mobile G-Slate. That tablet was released back when Android 3.0 Honeycomb was new – this Ematic slate comes with the newest in new: Ice Cream Sandwich.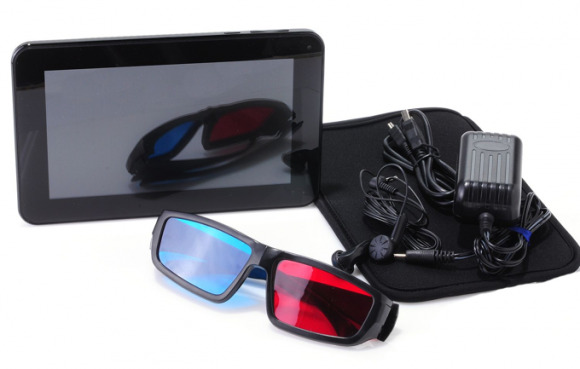 You'll get 8GB of flash memory inside, 512MB system memory, and 5GB of cloud storage that we must assume comes with Dropbox's free offer right out of the box. You've also got a microSD card slot so you can expand storage by another 32GB. This device is available at ShopNBC right this minute for a sale price of $157.16 – retailing for $216. Seem like a good enough deal for you?