Elon Musk turns to Twitter for help with SpaceX explosion footage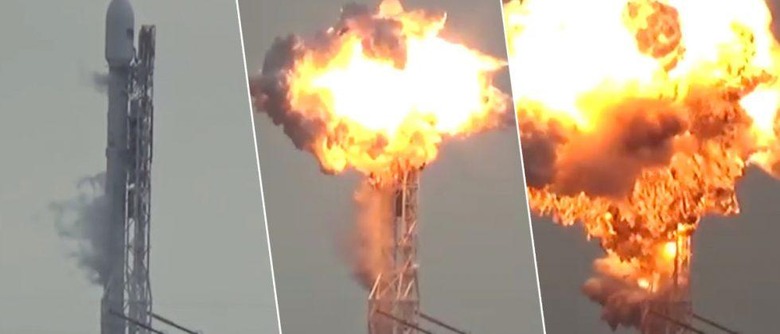 As you might've already heard, a little over a week ago saw one of SpaceX's rockets explode on its launch pad just prior to its mission to deliver a Facebook satellite into space. Thankfully no one was hurt when the Falcon 9 rocket was lost, but the mishap comes as a surprise following SpaceX's recent string of successes at landing rockets at sea. Turns out, the private space agency is also a bit confused, and now CEO Elon Musk has put out a request for help from witnesses.
Musk turned to Twitter on Friday, noting that while they continue to investigate the cause of the explosion, they request anyone with video footage of the event send it to SpaceX at report@spacex.com. In a series of tweets, Musk explains that the exact cause is still a mystery, and that the investigation is "turning out to be the most difficult and complex failure we have ever had in 14 years."
The CEO goes on to say that the explosion took place during a routine filling operation, however the rocket's engines were not active and there was no sign of a heat source present. SpaceX seems to very interested in understanding the cause of a "quieter bang" sound that occurred just before the explosion, which can be heard in the video below.
Another possibility they are exploring is that something like an external object struck the rocket, leading to the explosion. This theory was put forward by a Reddit user who claims they were at the site of the launch.
A public call for help likely means that SpaceX's own data hasn't been that helpful or doesn't contain the information they need. Hopefully recordings from other sources will allow them to solve this mystery quickly, and get back to their work.
SOURCE Elon Musk/Twitter