Elon Musk's ambitious Hyperloop tunnel digging plan has been given the green light to go digging on the East Coast, potentially cutting the trip from New York to Washington D.C. to under half an hour. The news, described by Musk this morning as "verbal government approval" on Twitter, is yet to be confirmed by transport regulators. However, it's a considerable step forward in what initially seemed like a joke by the eccentric billionaire.
According to Musk, the route will take travelers from New York through Philadelphia, then Baltimore, and finally arrive in D.C. The trip from New York to Washington D.C. will take 29 minutes, he claims. "City center to city center in each case," Musk explained, "with up to a dozen or more entry/exit elevators in each city."
The plan is a coming together of two of Musk's recent obsessions. On the one hand, there's Hyperloop, the unexpected cross-country transport system that basically puts passengers into sealed bullet-like capsules and then fires them through lengths of tube. Musk outlined the concept back in 2013, suggesting that travelers could go from New York to Los Angeles in a mere 45 minutes, but said that he didn't intend to build the system himself.
Instead, he threw open his technical documentation to any interested third-party. That spawned a number of Hyperloop-based startups, though so far none have actually begun transporting passengers.
Second is a more recent interest of Musk's: tunnels. After setting up the comedically-named "The Boring Company", he revealed he planned to dig tunnels beneath major cities for an autonomous transportation network. Digging began in LA at the start of the year, with Musk & Co. quickly finishing the first segment. However it wasn't until April that the full extent of Musk's ambition for the system became clear.
Then, he revealed a series of elevators by which cars would enter the tunnel system, be docked into self-navigating sleds, and then shuttled from one point to another. Speeds of up to 130 mph are envisaged, with everything controlled by a central computer to make sure there are no collisions.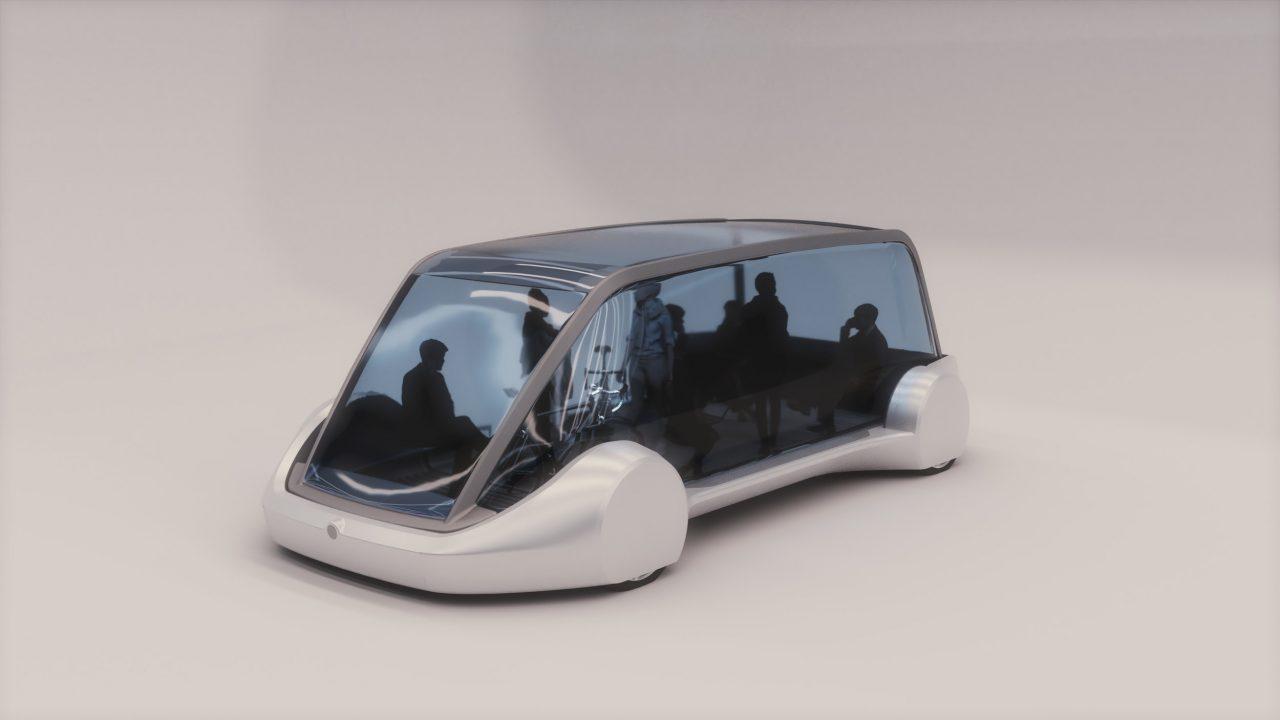 Musk's proposal for New York to D.C. would seemingly combine these individual car transports with a more train-like passenger car. Although last year we saw renders of just what such a cabin might look like, since then The Boring Company has outlined a different approach. Its "electric skate" platform could, just as readily as transporting an individual car, be outfitted with a "vacuum shell" to contain a number of passengers. As such, the company says, "it is now a Hyperloop Pod which can travel at 600+ miles per hour." Although a little claustrophobic either way, the time advantages to going at high-speed through underground tunnels could well assuage most of travelers' anxiety.
Just received verbal govt approval for The Boring Company to build an underground NY-Phil-Balt-DC Hyperloop. NY-DC in 29 mins.

— Elon Musk (@elonmusk) July 20, 2017
Update: In a subsequent tweet, Musk said that he planned to begin the NY-DC tunnels in parallel with the first set, "to alleviate greater LA urban congestion." Following that, he said, would probably be a Los Angeles to San Francisco route, and a Texas loop.
Update 2: Adding a little cold water to the news, Elon Musk has conceded that there is "still a lot of work" before formal approval is granted:
Still a lot of work needed to receive formal approval, but am optimistic that will occur rapidly

— Elon Musk (@elonmusk) July 20, 2017