This is what a passenger Hyperloop's interior may look like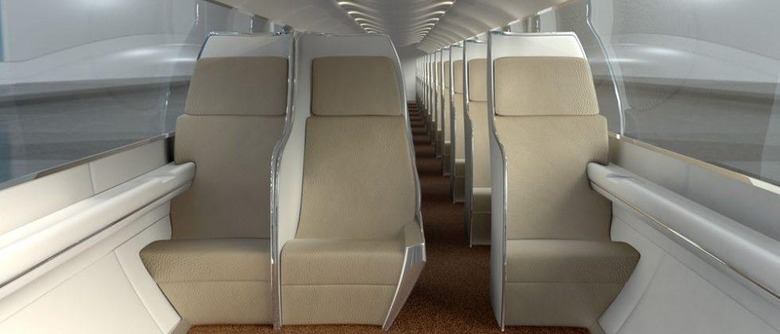 The passenger version of the Hyperloop, the hopeful transportation tube of the future, could get travelers from one coast to another at breakneck speeds. This means days' worth of travel will be accomplished in hours, and those hours will be spent in a windowless tube where a certain level of comfort will be needed to keep everyone calm and patient. Newly released renders of what the interior may look like, though, are already inspiring anxiety.
Hyperloop Transportation Technologies, the company working on a passenger version of the Hyperloop, has created some concept images of what the interior may look like...and they're a bit uncomfortable to look at. First, though, are the concept windows, which are pretty cool — the pod/tube themselves are windowless, but to make you feel less claustrophobic could be some faux windows that provides a video feed of the external world, as well as pertinent trip data.
The interior you see in that video isn't quite what the other concept photos are showing though — that interior is bland but looks pretty decent, as far as spacing is concerned. The concept photos, though, show slim, curved, semi-walled seats with a comically small aisle between them, and a weird single-arm rail for 'window' seats that might bite into your ribs a bit.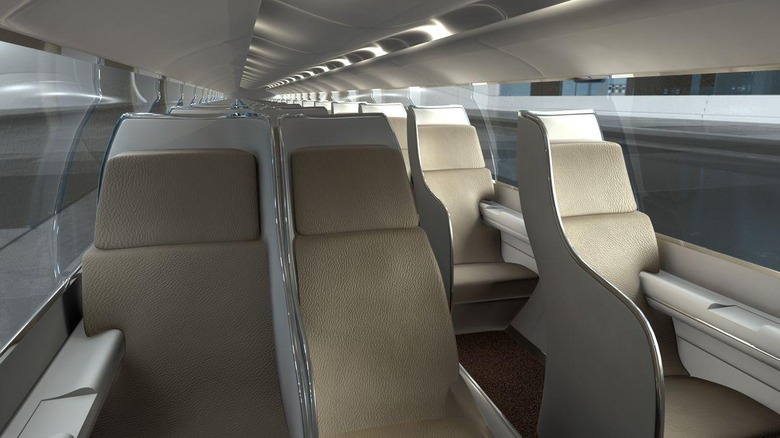 Of course, it's just a concept and concepts can change. The images aren't doing anything to reassure hesitant travelers that the Hyperloop is something they want to be on, though — the design is basically everything we don't like about airplanes all assembled together, only with an awkward sense of pseudo-privacy and no apparent space for carry-on luggage or your laptop.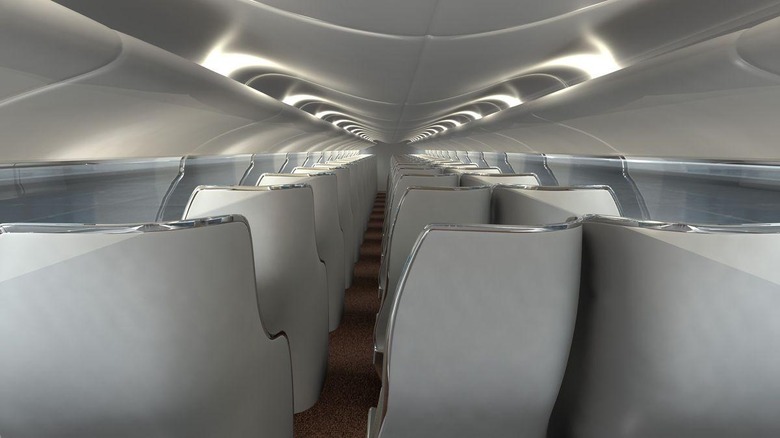 SOURCE: The Verge