Elon Musk feeds Tesla Model 3 fire with new car details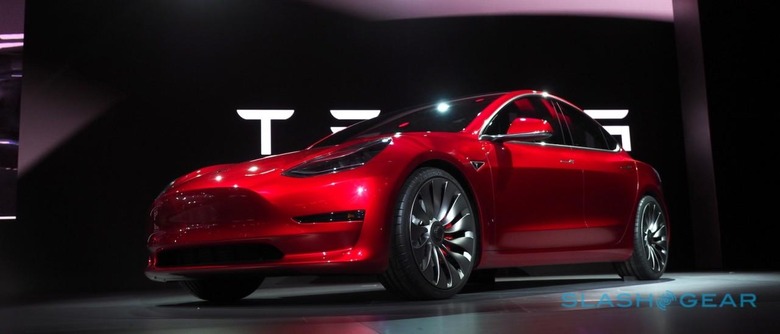 With more than 276,000 Tesla Model 3 preorders only halfway through the weekend, CEO Elon Musk has been fielding questions about the hotly anticipated $35k electric car. The upstart automaker only began taking reservations – at $1,000 a pop, albeit refundable if buyers change their mind between now and delivery – on Thursday morning, ahead of the Model 3 reveal in Los Angeles that evening, but already demand has proved more than twice what Tesla expected.
All that interest has led to many, many questions, and while Tesla is still fairly tight-lipped on the Model 3 – which won't officially go into production until late 2017 – that hasn't prevented Musk from taking to Twitter to cherry-pick some of them.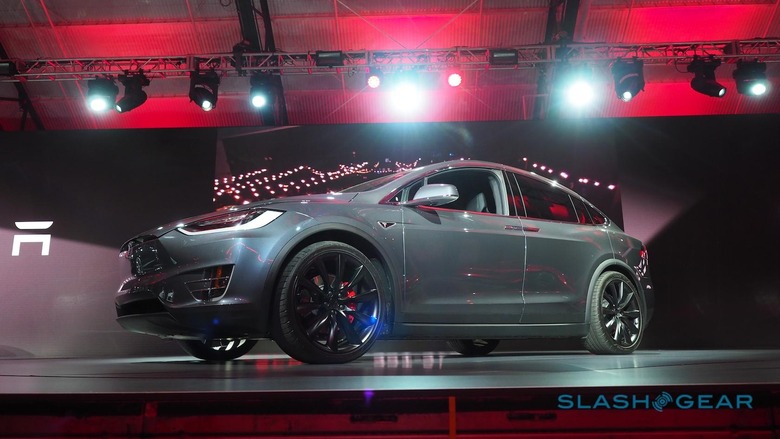 It's certainly helping us piece together a better view of the Model 3, hardware details of which were in fairly short supply. All of the cars will be RWD as standard, Musk said, with dual-motor AWD an option; it'll cost less than the current $5k required to upgrade a Model S from RWD to AWD to do the same for the more affordable car, too.
Those who don't splash out should still get great traction, Musk promises, "due to [the] fast torque response" of the electric drivetrain. The company's prototype cars at the event last week – which we went for a spin in ourselves – were all-wheel drive versions, but the production cars will be "much faster" than the demo vehicles.
Elsewhere in the mechanics, air suspension will offer dynamic ride height adjustment, and Tesla is targeting a 0.21 aerodynamic coefficient. That may well hinge on the "tweaking underway" that Musk says is taking place to the front nose design, which has met with mixed feedback over its aesthetics.
On the practicality front, concerns about the trunk opening – which, despite initial appearances, is actually sedan-style rather than a hatchback – are also being addressed. "[The] only way to get enough rear passenger headroom was to move the rear roof cross-car support beam," Musk explained, insisting that "a bike will still fit no problem."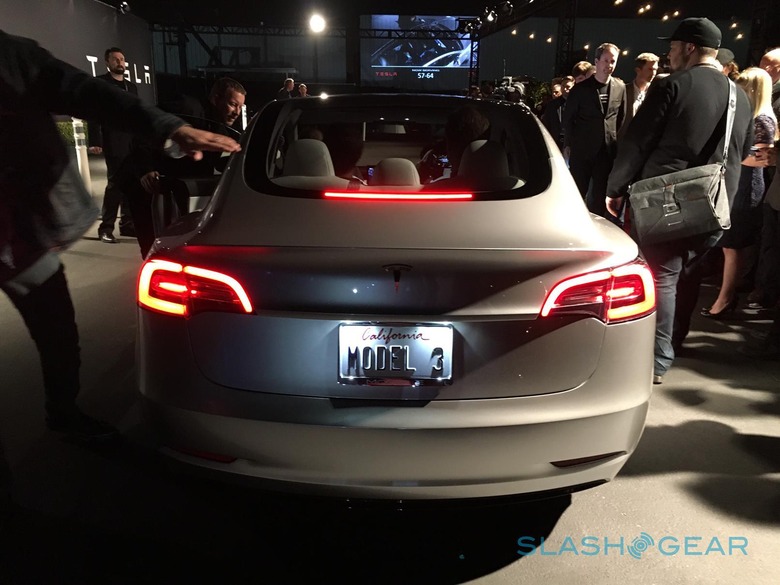 Still, a larger trunk opening is apparently being explored, and the back seats of the Model 3 will fold. When up, they'll fit two regular child seats, or three if they're the slimline style.
Those who want to tow, meanwhile, will be able to add an optional tow-hitch, while there'll be a vegan interior option for buyers concerned about leather and other animal products.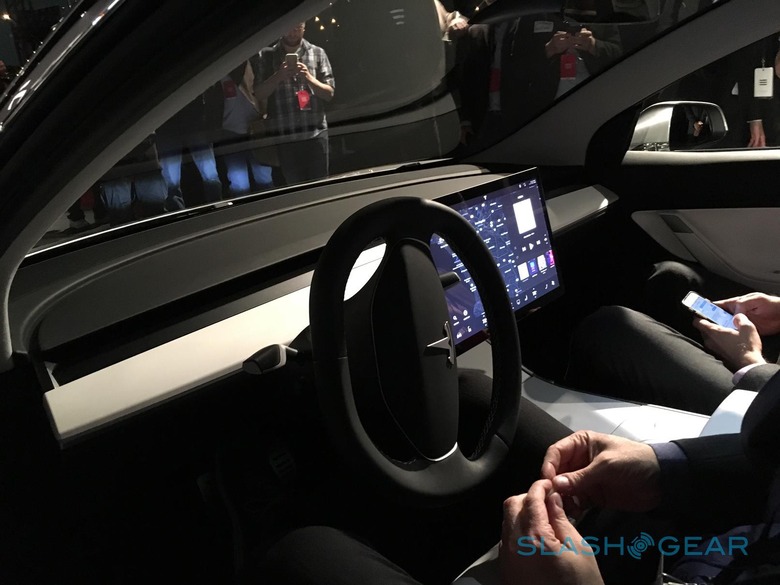 The Model 3's nose isn't the only aspect which is due to evolve between now and production.
Musk faced criticisms of the interior, including the design of the steering wheel; that's non-final, he says, promising that the actual layout "feels like a spaceship."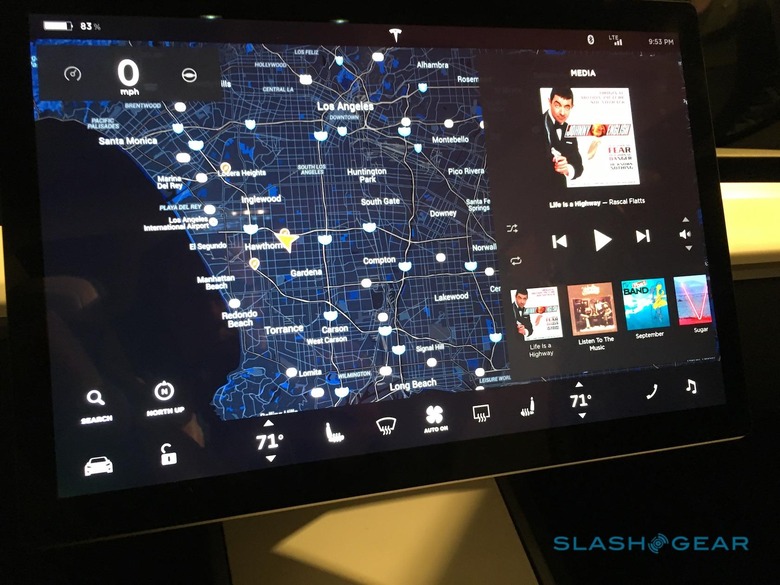 NOW READ: What you need to know about Tesla's Model 3
Tesla's decision to eschew a traditional driver instrumentation binnacle and instead put vehicle speed and other data in the top corner of the central 15-inch touchscreen will also "make sense after part 2 of the Model 3 unveil," the outspoken CEO teased.
You might think it's too soon for exterior paint discussions, but Tesla has already heard one message from fans loud & clear. "Matte black was surprisingly popular," Musk observed. "Probably makes sense to bring it to production."
And, of course, it will have more cowbells.

— Elon Musk (@elonmusk) April 3, 2016