Tesla Model 3 sees over double the expected pre-orders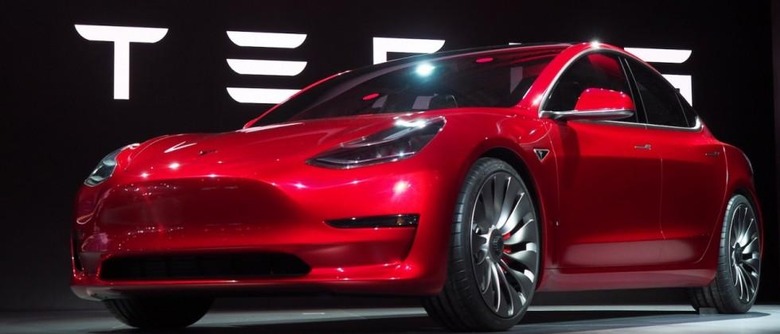 In case you haven't heard, Tesla, the superstar electric car company, finally unveiled its new Model 3 last week. It was assumed that electric vehicle and Tesla fans would create a high demand for the car, which won't actually be released until a year and a half from now, but founder Elon Musk has said that Thursday's presentation was only the first of two for the Model 3 sedan, so there really shouldn't be that many people eager to order one just yet, right? Well, no.
Turns out, Tesla has gotten more than twice the pre-orders it was expecting. As of Saturday morning at 7:00 AM, there were 253,000 order placed worldwide, Musk tweeted. In response to a follower's question, he added that the company assumed they'd receive a quarter to half that amount.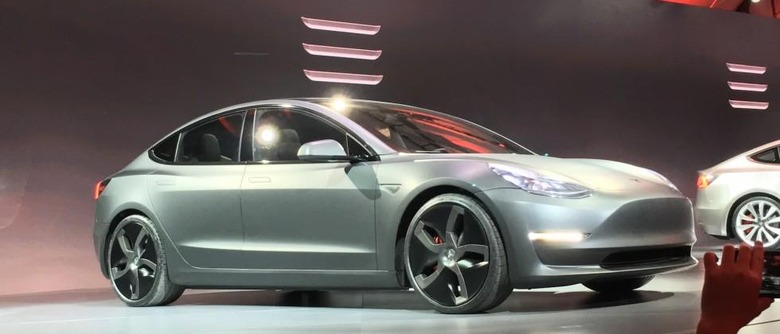 Online pre-orders for the Model 3 began during the unveiling, at 7:30 PM on Thursday. However, starting at 7:00 AM that morning, Tesla dealerships began accepting orders from customer in-person with a $1,000 deposit. It's not clear where the pre-order count stands now, but Musk said he would give an update on Wednesday to highlight the first full week.
WATCH: First ride in the Model 3
As for those who showed up in-person, even their dedication took the company by surprise. Musk, again, sharing via Twitter, wrote that they expected around 20 to 30 people per dealership. Instead there were lines with up to 800, with the founder saying those first customers would be getting a special gift (likely a scale Model 3 replica), while "those who stood in some crazy long lines" will receive something extra.
Now the big question is how long these customers will need to wait until they can actually get their car. Tesla openly admits it wasn't expecting the volume of pre-orders this early, but hopefully it won't have too much of an impact on their production capabilities.
SOURCE Elon Musk/Twitter 1, 2, 3