Elon Musk removes Tesla and SpaceX Facebook pages in protest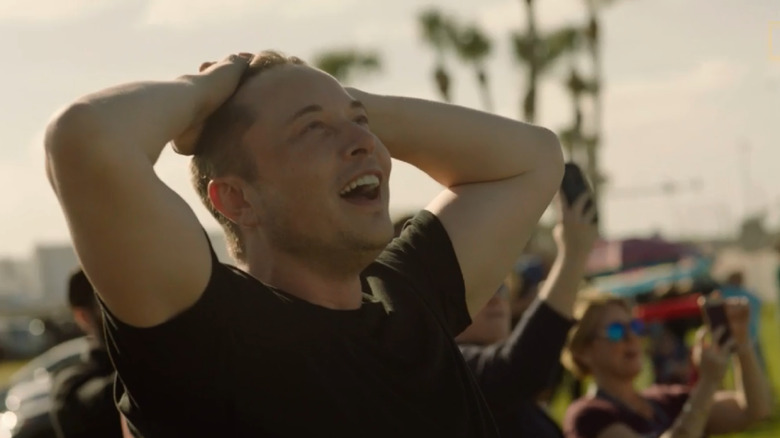 Elon Musk has apparently deleted the SpaceX Facebook page, in what appears to be a move of privacy solidarity after the Cambridge Analytica scandal. The outspoken CEO was challenged to remove the social network page on Twitter, though commented that he has "literally never seen it even once."
Despite that lack of awareness, Musk did indeed have the page taken down, it seems. The page had around 2.6 million Facebook "likes" before its removal. Now, searches for the page result in an error message saying "this content isn't available at the moment."

While entertaining, it's in fact another fairly awkward step in the relationship between Facebook and SpaceX. Musk's rocket company was meant to put Facebook's first ever satellite into orbit back in late 2016, with the AMOS-6 having been intended to deliver internet coverage in Sub-Saharan Africa. Unfortunately, instead it exploded.
The entire $200m payload of the Falcon 9 No. F9-029 was destroyed, unsurprisingly. SpaceX, as Musk pointed out today, did give Facebook a free launch to make up for the accident. "And I think they had some insurance," the billionaire commented, dryly.
I didn't realize there was one. Will do.

— Elon Musk (@elonmusk) March 23, 2018
Of course, Facebook's footprint doesn't stop at just the SpaceX page, and it seems Musk has been busy there, too. The Tesla Facebook page has also been deactivated, it seems, again despite accruing millions of likes on the social network.
Still, Musk isn't going cold-turkey on every Facebook property. The CEO is still using Instagram, for example, where he posts a mixture of work-related photos, personal shots, and jokes. Reminded by another Twitter user that Facebook owns Instagram, Musk was more taciturn, suggesting that while Facebook's influence on the company and app was "slowly creeping in," it was still a "borderline" situation:
Yeah, it's borderline. FB influence is slowly creeping in.

— Elon Musk (@elonmusk) March 23, 2018
Facebook may have hoped that founder and CEO Mark Zuckerberg explaining the process that led to Cambridge Analytica receiving a 50m-strong cache of personal data culled from individual user accounts might have stemmed the tide of criticism, but that appears not to have been the case. Even a round of interviews and TV appearances haven't stopped calls from some quarters that the site should face investigations for its approach to data security and privacy. That's already been underway in Europe, in fact, where Facebook is enacting new policies to comply with data protection rules.