Eleksen add more controls to fabric keyboard concept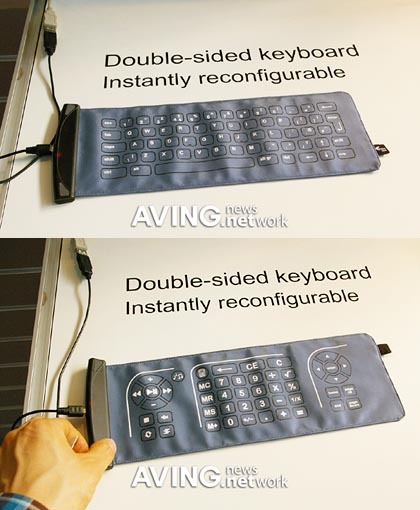 We're unashamedly impressed by Eleksen's clever fabric keyboard technology here at SlashGear; their original roll-up 'board seems like a far better mobile solution than i.Tech's Virtual Keyboard, and subsequent forays of the concept into areas like embedded iPod controls in clothing have been warmly reviewed.  Now the company is teasing us with another concept design, this time making the most of both sides of the fabric.
While the familiar QWERTY layout is available on one side, the reverse has a dedicated numeric pad, D-pad and music/video transport controls.  It connects via USB, although there's nothing to say that a commercial release couldn't use Bluetooth as a previous concept model did.
Let's get a release model on the shelves, Eleksen!
AVING [via jkontherun]