iPod Jacket reviewed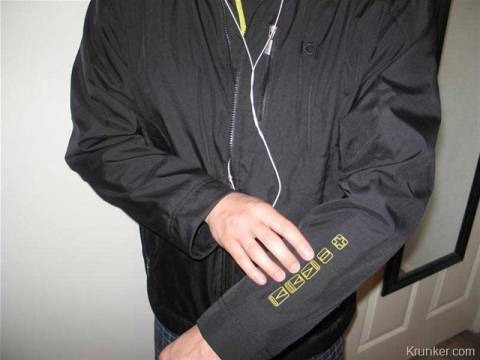 Having already written about Eleksen's fabric keyboard technology this morning, here's another application getting reviewed.  Kenpo have licenced the system of bonding electronics to material to make a winter jacket with in-built iPod controls on the sleeve, and the good people at Krunker put it to the test.
They found that the various pockets, flaps and cable guides make it indecently straightforward to keep your iPod safe and dry inside and remotely control it, with the only improvement they'd like to see being a more obvious indication of whether the arm-buttons are locked or not.  It also doesn't make full content navigation all that easy, so playlists are a must.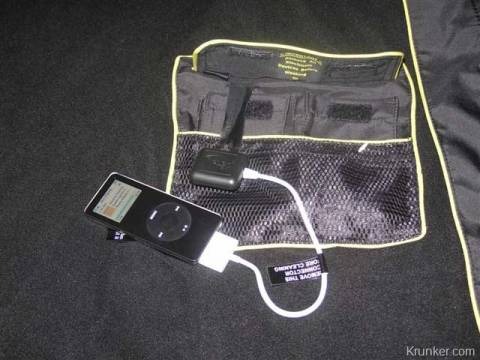 The Kenpo Bonded Fleece Jacket for iPod is available now, retailing at around $149.95.