EKING multitouch MID gets render outing

It's been a while since we've heard a peep out of EKING, but the company is back with a new UMPC/MID, at least in render form.  Currently unnamed, the Atom based ultraportable is expected to have a 5-inch 1024 x 600 multitouch-capable display (sourced from Sharp), WiFi, Bluetooth, 3G and GPS.
The display slides and tilts away to reveal a full QWERTY keyboard, but there are plenty of bezel controls for using it while closed.  Despite the Windows XP screenshots it's tipped to run Windows 7, and there's at front-facing webcam for video calls and talk of a rear-facing camera for photography.
EKING may not be a household name, but products under the brand have seen releases in various markets across the world; the EKING S515 shipped as the PsiXpda, for instance.  No word on release dates or estimated pricing at this stage.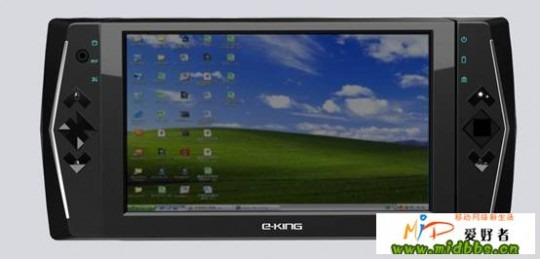 [via Pocketables]