Eero price cut as mesh routers prepare for platform play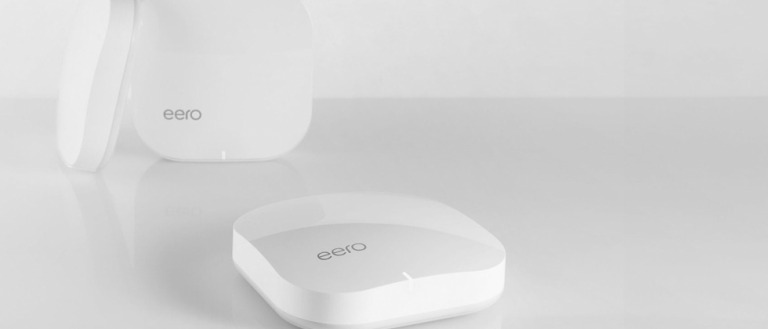 Mesh networking favorite Eero has cut the price of its router system, aiming to get its distributed WiFi system in as many homes as possible before adding more ambitious functionality. Launched a year ago, the unimposing white boxes led the charge in domestic mesh networks where, rather than a single router being the point of contact for every WiFi device, several act as nodes for broader coverage. That way, both speed and network availability is improved.
It's worked, too, with Eero now said to be the biggest selling domestic mesh networking provider around. Of course, such a market has caught the attention of others, and in the twelve months or so since Eero first launched, rivals have waded in. The result: a price war of sorts.
Best known – and with solid reviews of its own – is Google Wifi. As we discovered ourselves back in December, Google's mesh system is as good as (or better) than Eero, not to mention cheaper for both individual units and multi-packs. Google Wifi costs $129 for a single router, or $299 for a pack of three.
It was enough to make Eero's $499 three-pack and $199 individual units look excessive, something the company is addressing in part today. While single Eero units will remain at their current price, packs of three will drop by $100 to $399. Twin-packs of two units will drop to $299, a saving of $50.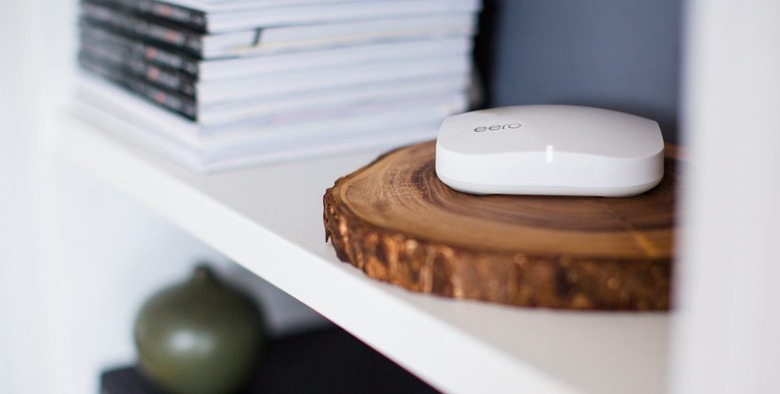 That's still not as cheap as Google, but Eero says it has something in mind to sweeten the deal. The company has already made a quiet reputation for itself with frequent updates, delivering faster speeds, better coverage, and easier management with numerous firmware upgrades delivered over the last year. Now, it tells Fast Company, it intends to take advantage of the future-proofing it built into each router.
As Eero describes it, the hardware it built has both more processing power and more storage than WiFi network use alone would demand. That was a conscious decision, CEO and company co-founder Nick Weaver claims, opening the door to local processing of what would currently require the CPU heft of the cloud. One possibility is that voice recognition services like Amazon Alexa could be handled locally, cutting latency in the virtual assistant's responses.
Of course, Eero isn't alone in looking in that direction. Although Google Wifi doesn't overlap with Google Home – and Google told us that it was a conscious decision not to include Assistant functionality in its mesh router – work is afoot to make hitherto cloud-based services run more efficiently locally. Android Things OS, for instance, is being seen as an opportunity to bring the Assistant out of the cloud and into more responsive home devices; Qualcomm announced this week, in fact, that its Snapdragon 210 chipset would gain support for the platform later this year.
Eero clearly has a window of opportunity, not to mention the focus engendered by having only a single product in your range, to build out its routers into a platform in their own right. Nonetheless, that window is only going to narrow as rivals with bigger name-recognition bring their own mesh routers to market.