EE puts LTE phones up for sale (sort of): Galaxy Note II LTE incoming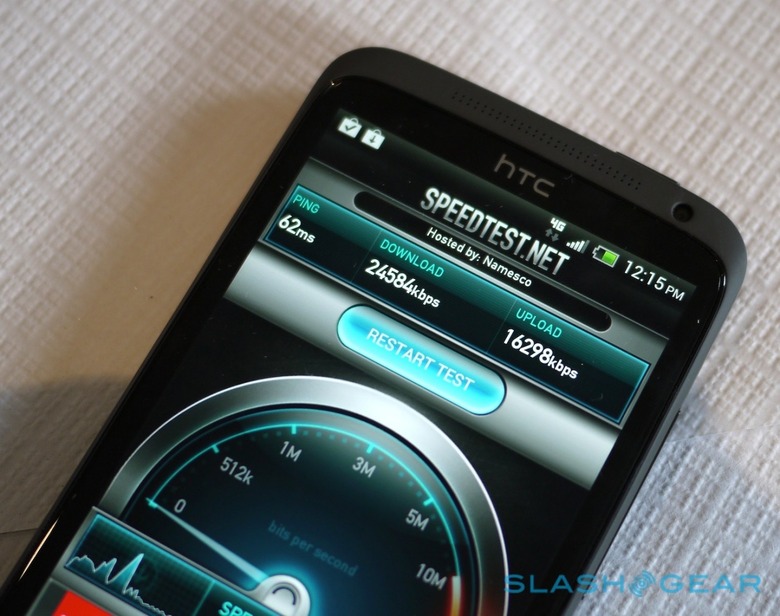 New 4G carrier EE has thrown three of its LTE smartphones up for purchase today, and confirmed the Galaxy Note II LTE is also incoming, though you can't actually use the high-speed data connection yet. The HTC One XL, Samsung Galaxy S III, and Huawei Ascend P1 LTE are all available from today through Orange and T-Mobile UK, though for the moment users will only see 3G data speeds. That will change "in the coming weeks" however, when EE launches LTE service.
The handsets may be available today, but there's a sting in the tail. EE won't demand a termination fee for jumping out of an Orange or T-Mobile UK contract to an EE agreement, but you will have to sign a new contract (more than likely 24-months) with the 4G carrier. You won't be able to simply switch your agreement over.
Meanwhile, EE has also confirmed that it will be offering the LTE variant of Samsung's Galaxy Note II, though that won't go up for sale until October 15. Pricing has not been confirmed for the 5.5-inch handset at this stage.
The iPhone 5 is also EE-compatible, and already available through Orange and T-Mobile UK.
EE 4G LTE benchmarks:
EE expects to have a third of the population covered with LTE service by the end of this year, spread across sixteen cities. The goal is to have 70-percent coverage across the country by the end of 2013, with that number rising to 98-percent by the end of 2014.