EE LTE benchmarked: iPhone 5 gets super-fast in the UK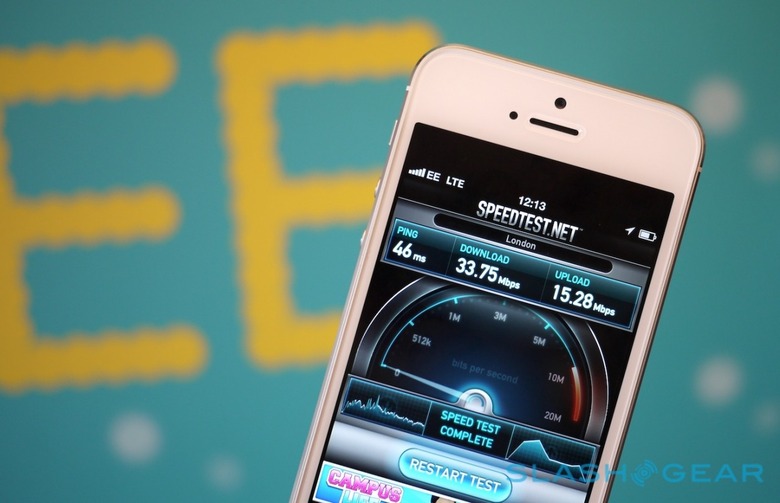 UK 4G carrier EE has been flaunting its speeds again, and we couldn't resist stopping by to see how the iPhone 5 and other handsets perform on the new LTE network. Set to go live within a matter of weeks, EE – a combination of Orange and T-Mobile UK – promises to deliver the first taste of 4G speed to data-hungry Brits, and the numbers certainly are impressive: downloads nudging 60 Mbps and uploads of up to 18 Mbps.
EE had laid on a number of its devices for us to benchmark, with the iPhone 5 being joined by HTC's One XL LTE, and Huawei's Ascend P1 LTE. The handsets span the gamut of price points, something EE says is very much intentional: data plan pricing hasn't been confirmed yet, but EE told us it has resolutely mass-market ambitions in mind.
That likely means a slight premium over 3G data, but hopefully not too much as to dissuade regular customers from dipping a toe into 4G. From what we've seen, it's certainly worth their while: as our comparison video shows, all three phones are capable of impressive turns of speed.
EE 4G LTE benchmarks:
In our testing – conducted in central London – performance was reasonably variable, though we noted that the Huawei handset seemed to regularly post slower speeds than its HTC and Apple rivals. The biggest difference may well be how the 4G system holds up under heavy use: LTE is designed to take better advantage of the available spectrum, so EE's network should be less prone to bogging down when multiple concurrent users are taking advantage of the upload and download speeds.
One minor blip may well be in the 3G/4G handover. As it stands, voice calls are still carried over EE's 3G network, so the handsets automatically step down onto 3G whenever a call is made. That means, if you're also tethering with the phone, the data connection you're relying on will also slow. There's a slight increase in the time it takes to initiate a call, though only of 1-2 seconds, and the 4G signal is restored shortly after the call is terminated.
The first EE phones go up for sale today, albeit through Orange and T-Mobile, with the promise of an easy switch to a 4G contract when the service goes live to the public. There's more on the iPhone 5, meanwhile, in our full review.