EE launches EE Film for mobile video rentals (hands-on)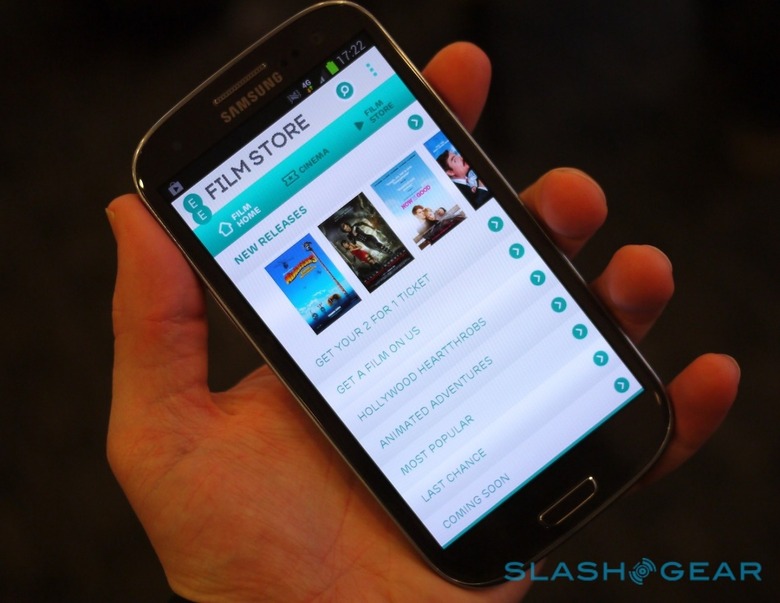 EE's new 4G plans for the UK have been revealed, but the carrier also has a new movie store, EE Film, for both its own subscribers and those of other carriers. Preloaded on EE handsets, such as the iPhone 5, Samsung Galaxy S III 4G LTE, and Galaxy Note II 4G LTE, but also available to other smartphone users to download, EE Film will offer what the network says is the best selection of new releases of any UK rental service, on a par with DVDs.
Over 700 will be offered at launch, priced from £0.79 for rentals, though some of the blockbuster titles – such as Wrath of the Titans and Prometheus – came in at £3.99. Rental purchases last for up to 30 days, though once you start watching you have 48hrs access before the movie expires; that compares well to iTunes' 24hrs rental period.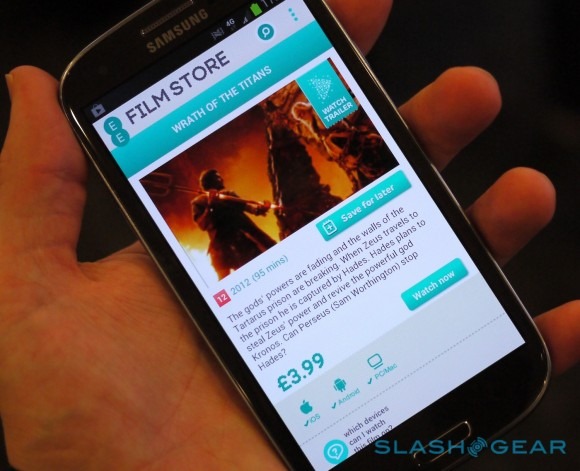 Rented movies can be downloaded to a device, or streamed to up to three devices, including over 4G connections. Billing is either to an EE contract bill or via credit/debit card or PayPal; subscribers to other UK networks will have to use a card or PayPal. Users will be able to pause playback on one device and then resume it on another.
EE Film demo:
Until the end of February 2013, EE will be offering subscribers one free rental per week, and if they use 4G to download it that won't be counted against their monthly allowance. They'll also get 2-for-1 cinema tickets on Wednesdays, accessed either via text message or the EE Film Store app.
For more on EE's pricing, head over here.