EA Games Star Wars titles to follow Batman "Arkham" model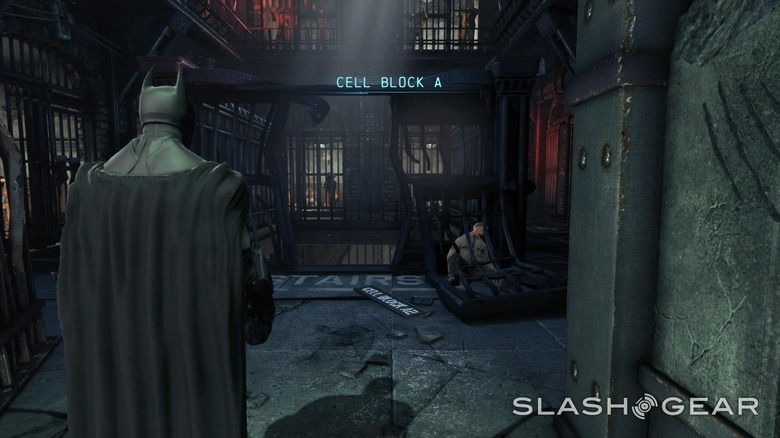 We may be living in an age when LucasArts is dead, but EA Games are not about to let the Star Wars gaming universe fall to the wayside. This week it's been stated by Andrew Wilson, Chief Executive Officer of Electronic Arts (EA), that they'd be pushing forth with a new model for the Star Wars gaming universe. Much as Batman's gaming presence was made a formidable force with the "Arkham" series of games, so too will Star Wars be reborn in EA's first title.
This story needs a bit of background for those not following along closely with the company that once created Dark Forces. Upon purchasing the Star Wars universe from George Lucas, Disney decided (in April of 2012) to get rid of the guardians of the Star Wars gaming environment, LucasArts. Fast forward to May of 2013 and Disney bestowed Star Wars gaming upon EA Games, solidifying their current reign over the rights collection.
Andrew Wilson was appointed CEO of Electronic Arts in September of 2013, having previously served as EA Sports's executive vice president as well as the executive vice president of Origin. Summoning chat this week with CNN about one of the more notably high-rated video game series in the past 10 years, Wilson suggested that Star Wars titles in the future would take a page out of Batman's book.
"What Warner Bros. did with Batman was take the core roots of that IP and manifest that inside the walls of Gotham City and delivered an interactive experience that had real ties to what you would see in the films and what you had read in the comics, while having its own life because it could provide such deep and more immersive storylines.

When we look at the Star Wars properties that's how we're looking at it. We're not trying to build a game that replicates the storyline of any particular film." – Electronic Arts CEO, Andrew Wilson
Below you'll see a glimpse of the latest Batman title – Arkham Origins. The game "Arkham Knight" has been announced as well, as testament to the continued success of the line.
Above you're seeing in-game cinema tics from Arkham Origins, while the Batman title below is the first teaser for Arkham Knight. This title will work with Batman at his prime – in the age most people know him, fighting villains like The Penguin and Two-Face in Arkham City. While Arkham Asylum limited Batman to that dingy hole, Arkham City kept Batman in the confines of that prison town, and Arkham Origins was a sort of earlier tale of Batman's "Year Two" beginnings. Arkham Knight is prime-time in the place to be.
Star Wars will be returned to grace. No title which fits the bill has been announced yet, but we're expecting a developer group to step forward soon to be pushed by EA to bring on a title that's ready to roll by the time the Disney-backed Star Wars films begin their non-stop release schedule next year.
Another notable bit in the words spoken by Wilson this week is the part about not replicating the storyline of any particular film. We must assume this means present and future, but won't close the doors to the possibility that we'll see a game or games inside the same timeline as Star Wars 7.
What do you think – would you like to go 30 years in the future to see the next Star Wars game, complete with Arkham depth? We know good and well R2-D2 will be there, at least!