Electronic Arts Obtains Exclusive Rights To Star Wars Games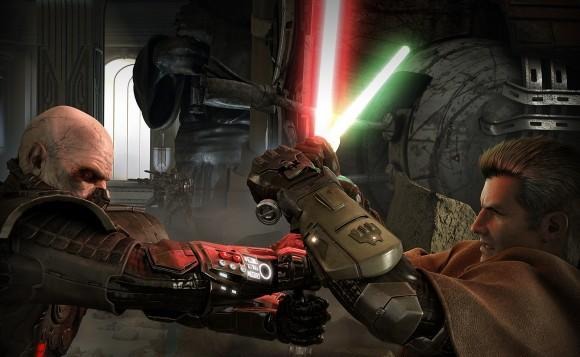 In a piece of news that informs on the future of Star Wars video games after Disney shut down LucasArts last month, Disney and Electronic Arts have signed a multi-year agreement that will see the game publisher obtain exclusive rights to the Star Wars video game franchise, allowing them to make Star Wars video games from here on out.
Electronic Arts says that DICE and Visceral Games will produce new Star Wars titles in the future, as they join BioWare, who is continuing to develop games for the franchise. As for what to expect in upcoming games from EA, the company's Labels President, Frank Gibeau, says that the new games will be "entirely original with all new stories and gameplay," with some elements being borrowed from past films.
However, the agreement between EA and Disney doesn't give the game publisher all the rights to the Star Wars game franchise, as Disney will still retain the rights for "mobile, social, tablet and online game." Financial terms of the agreement were not disclosed, but we're guessing it was for quite a large sum of money, especially for something so popular like Star Wars.
However, this gets us thinking as to how these upcoming Star Wars games will be published. Electronic Arts doesn't have a very good track record, and they were recently voted the "worst company in America" for the second straight year, which has us worried about the Star Wars franchise. It's possible that EA could turn things around by the time they release a new Star Wars game, but we'll ultimately have to wait and see.