E3 2017 Schedule: Press conferences for Nintendo, Microsoft, and more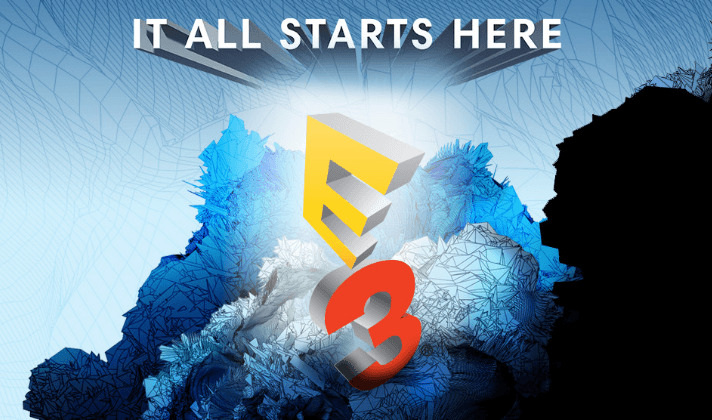 E3 2017 is quickly approaching, and though the show doesn't get off to an official start until Tuesday, June 13, major game companies will be starting their festivities early. This usually happens every summer, but this year, companies are getting started well in advance, with the first press conference being held on Saturday. For those watching the show from afar, these press conferences are where most of the news will come from, so here's when you can expect each major press conference to go down. SlashGear will be covering all of these events, so stay tuned.
Electronic Arts
Date: Saturday, June 10
Time: 12 PM Pacific/3 PM Eastern
EA is the early bird this year, kicking things off for us on Saturday afternoon. In typical EA fashion, we can probably expect a lot on its sports game series (namely FIFA and Madden), but beyond those, count on seeing a lot from Star Wars: Battlefront 2. Perhaps we'll get a new reveal from BioWare or the announcement of a new Star Wars game? Anything is possible, but expect sports and Battlefront 2 to take up most of EA's time.
Microsoft
Date: Sunday, June 11
Time: 2 PM Pacific/5 PM Eastern
Of the big three console makers, Microsoft is unquestionably the one to watch this year. While Nintendo and Sony will be busy talking about upcoming games for their existing consoles, Microsoft will be talking about Project Scorpio. Hopefully this means that we'll get a lot of new information about the console – in particular, it would be great to hear about Scorpio's pricing, release date, and launch titles. Even better would be Microsoft announcing a name that doesn't make us collectively say "should have just stuck with Scorpio," but there may not be a lot of hope for that.
Bethesda
Date: Sunday, June 11
Time: 9 PM Pacific/12 AM Eastern (Monday morning)
When it comes to these developer press conferences, Bethesda's has the highest potential for surprise. We already have a good idea of what EA and Ubisoft are planning for E3, and though Bethesda will likely show off Quake Champions and Fallout 4 VR, there's at least a decent chance that we get the reveal of Elder Scrolls VI. Don't necessarily bet money on it, but considering it's been six years since Skyrim was released, we're certainly due for the follow up.
Ubisoft
Date: Monday, June 12
Time: 1 PM Pacific/4 PM Eastern
This one should be pretty cut and dry. Expect Ubisoft to spend a lot of time highlighting the freshly-revealed Far Cry 5 and its incoming Assassin's Creed game. With a new release date of October 17, it's about time to get the hype machine rolling for South Park: The Fractured But Whole again, so we can probably count on seeing new stuff from that game as well.
Sony
Date: Monday, June 12
Time: 6 PM Pacific/9 PM Pacific
For Sony, it should be nothing but games, games, and games. The Last of Us Part 2 and Uncharted: The Lost Legacy will probably feature during Sony's own E3 press conference, but there's also high hopes for an appearance from Square Enix's Final Fantasy 7 Remake. It's been quite some time since we've heard anything significant about the game, so showing us some signs of life at E3 2017 would go a long way.
Nintendo
Date: Tuesday, June 13
Time: 9 AM Pacific/12 PM Eastern
Nintendo rounds out our group of major press conferences, but somewhat ironically, Nintendo won't be hosting a press conference at all. Instead, Nintendo is choosing to highlight new games in a special E3 2017 Treehouse Live broadcast, and we already have a pretty good idea of what to expect. We'll see Super Mario Odyssey, Splatoon 2, Pokemon UltraSun and UltraMoon, and Pokken Tournament DX during this presentation, so it should be a pretty good show for the big N.
Wrap-Up
Depending on what you like, E3 2017 could turn out to be a very exciting show. The stars will almost certainly be Project Scoprio and Super Mario Odyssey, so if you're an Xbox or Nintendo fan, you'll definitely want to tune in. Of course, we'll be covering all of these press conferences as they happen, so keep it here at SlashGear for more.