Far Cry 5's first trailer whisks us off to beautiful (and violent) Montana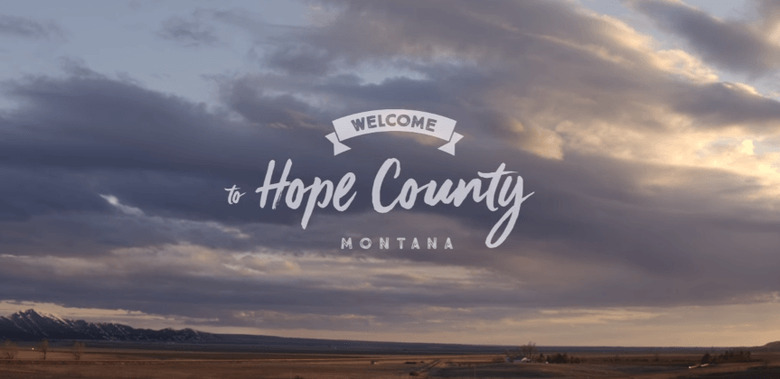 Thus far, the Far Cry series has put us in a number of exotic locations. The first and third games took place on tropical islands, while Far Cry 2 was set in Africa and Far Cry 4 took us to Himalayas. With those locales under its belt, it might strike some folks as a bit of a surprise to learn that Far Cry 5 will be set in Montana.
Yes, the fifth Far Cry will be making something of a departure from previous games in the series, dropping players in the state ranked 44th in terms of overall population, Montana. Joking aside, Montana does offer a varied landscape, with mountains, badlands, plains, lakes, and prairies, so if we're looking for a Far Cry with a beautiful environment as the backdrop, Montana should prove to be a good choice.
Unfortunately, the debut teaser trailer tells us almost nothing about the game. The only thing we can glean from the teaser is that Far Cry 5's vision of Montana is not a safe place to be. In fact, it's quite dangerous, with dead bodies floating down rivers and people getting gunned down as they run across open fields. Have a look at the brutality in the trailer below:
The good news is that we won't have to wait long for more information. At the end of the trailer, we're told that a worldwide announcement trailer is coming on May 26 – just four short days from now. Ignoring the fact that this trailer serves as something of a worldwide announcement already, perhaps we can look forward to some actual gameplay footage or story details? One can only hope.
Obviously, there's no release date for Far Cry 5 yet, but given the timing of this teaser, it doesn't seem too absurd to hope for an autumn release. Mainline Far Cry games have followed a fall release schedule since Far Cry 2, so it seems safe to expect the same for Far Cry 5. We'll have more information later this week, so stay tuned!