Nintendo unleashes Switch and Super Mario E3 plans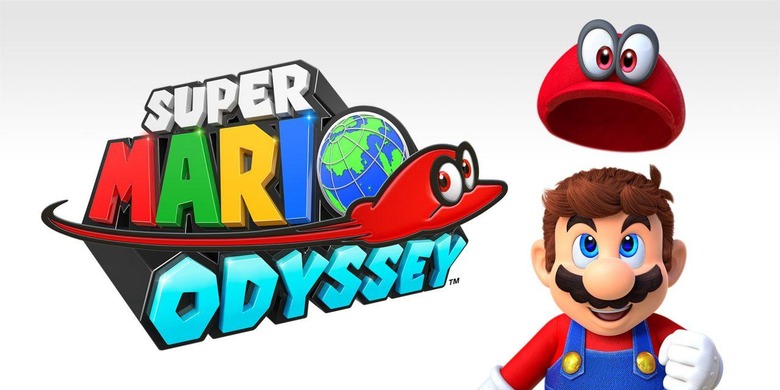 Though Nintendo has previously announced that it won't holding an on-site press conference at E3, it appears the company still has a lot planned for the show. Today Nintendo unveiled its E3 schedule, and it consists of two major live streams that will cover both the Switch and the 3DS. If you happen to be at E3 this year – tickets sales to the general public were made available for the first time in 2017, remember – you can also watch a number of tournaments Nintendo will be hosting at its booth.
In a post to Nintendo of America's Twitter account, the company breaks down what we can expect from it at E3. Things get underway the morning of June 13 at 9 AM Pacific. It's then that Nintendo's E3 2017 Spotlight will go live on its website, coving upcoming games for the Nintendo Switch.
It sounds like Super Mario Odyssey is going to be a major focus of the spotlight, which makes sense considering it's the most anticipated Switch game this side of Breath of the Wild. How in-depth Nintendo will get remains to be seen – though Nintendo definitely wants to push Super Mario Odyssey as a system seller, we'll still be months away from release by the time E3 rolls around.
Once the spotlight is over, it's off to the show floor, where a Treehouse live stream will take place. Nintendo says this live stream will cover upcoming games for the Nintendo 3DS and Nintendo Switch, providing gameplay from the show floor and featuring interviews with developers. We can probably expect this to be similar to the Treehouse event Nintendo held for the Switch back in January.
If you're going to be at the show, you can stop by Nintendo's booth to watch tournaments for both Splatoon 2 and ARMS. The Splatoon 2 tournament, which will see the world's top Splatoon teams going head-to-head, takes place on June 13. The ARMS tournament, which is an open invitational, will be going down the next day on June 14.
So, Nintendo fans have a lot to look forward to at E3. That's especially true for Switch owners, as it sounds like Super Mario Odyssey will be a major focus of the event. We've got just a little over a month to wait, so mark those calendars.
SOURCE: Nintendo of America