Dyson's Supersonic hairdryer blows best, but the price sucks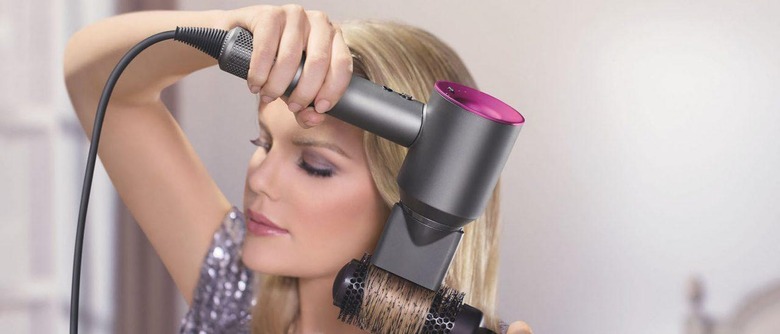 Dyson's quest to upgrade everything that sucks or blows continues, with the Dyson Supersonic bringing fancy airflow to your hairdryer. Promising not only greater control, less hair damage from excess heat, and quieter operation, the dryer – which almost looks like a tiny Thor's hammer, if you squint a fair amount – kicks things off by redesigning and moving the most important part.
That's the motor, of course, here dubbed the "Dyson digital motor V9" and the homegrown handiwork of more than fifteen motor engineers, apparently. By shrinking it down, they could fit it in the handle of the hairdryer instead of the head; through giving it 13 blades, instead of Dyson's usual 11, it changed the sound in operation considerably.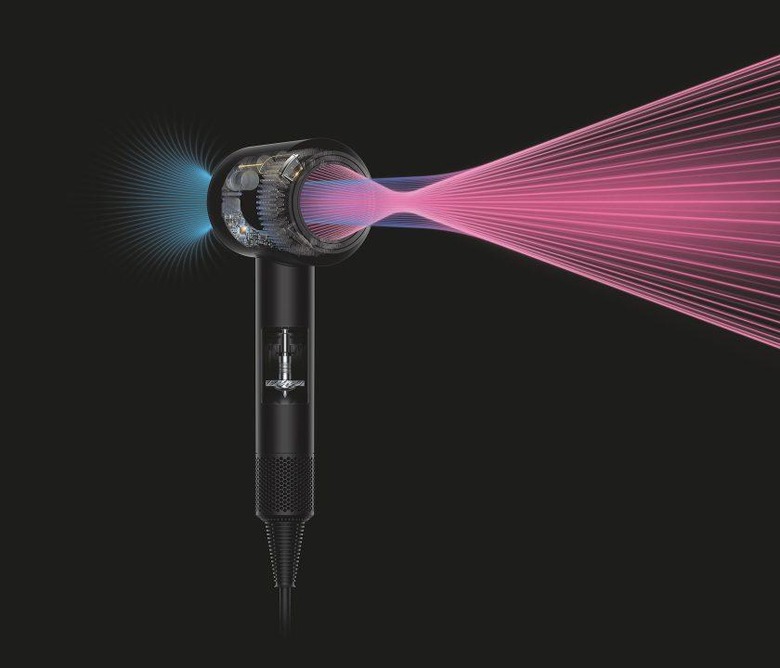 In fact, those two extra blades are enough to ease one of the particular tones from the motor up into a frequency range that humans can't actually hear. It won't be silent, but the promise is something a little less aggressive than your typical dryer.
That wouldn't be much use if your hair stayed wet, mind, but Dyson claims to have improved things there, too.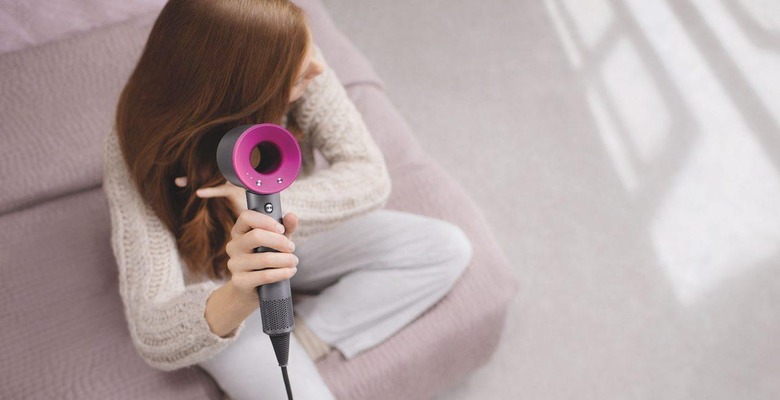 The same Air Multiplier system as used in the company's fans has been brought to bear on your head, pulling in air from the handle and the rear of the dryer to supposedly amplify it threefold and then focus it – at a 20-degree angle – onto the hair. Three airflow settings are offered, along with four heat settings.
Dyson uses a glass bead thermistor temperature probe to check how hot the air is 20 times a second, adjusting the double-stack heating element so as to avoid scorching hair or the scalp underneath it.
Finally, there's a cool-shot option with no heat at all.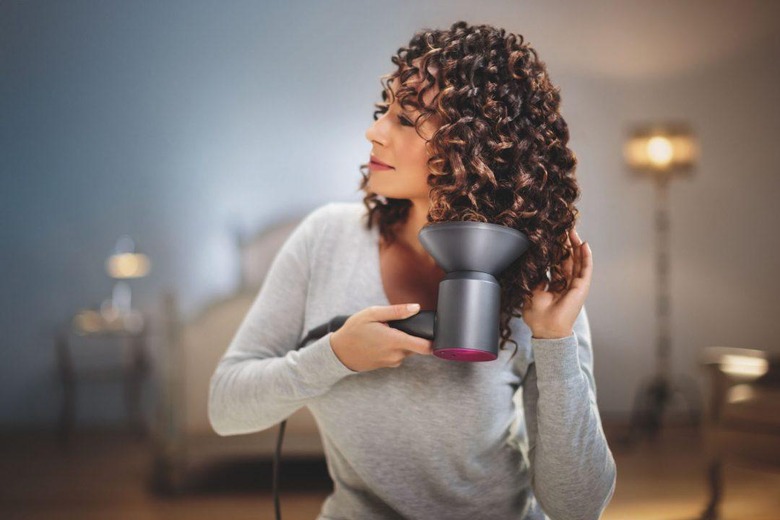 Three accessories magnetically clip to the front, with a styling concentrator, smoothing nozzle, and diffuser for different styles. They even stay cool, apparently, because of how the air is directed through them.
If it all sounds like a pretty ambitious gadget just for getting your hair dry, you're not wrong. Dyson apparently spent $71m over the course of four years getting the Supersonic right, with more than a hundred engineers making 600 prototypes and testing them on over 1,000 miles of human hair.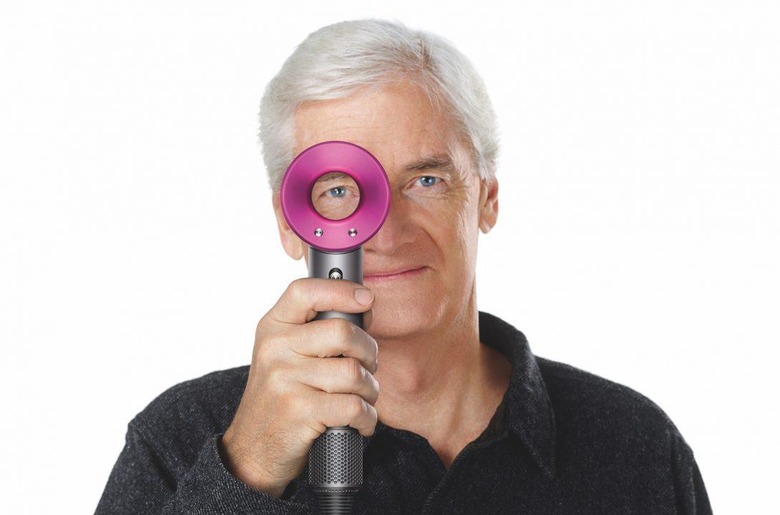 Should the rumors of a Dyson electric car be true, I guess we can at least assume it would be well-researched.
Unfortunately, hair-drying nirvana doesn't come cheap. Dyson says the Supersonic will go on sale in the US in September, priced at a hefty $399.