Dyson undercuts its flagship cordless with V8 Animal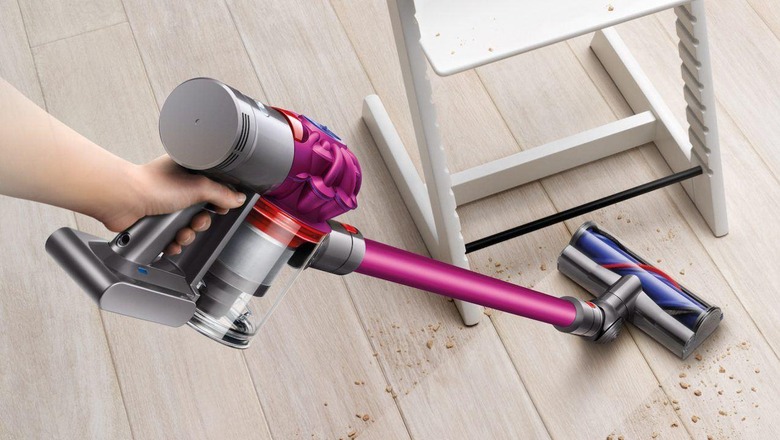 Dyson knows you had your eye on a V8 Absolute cordless vacuum but might have blanched at the $599 price, and so now the company is rolling out two more battery-powered models that are a little more affordable. The Dyson V7 Motorhead and Dyson V8 Animal each pack more suction than the vacuum-maker's old V6 models – up to 150-percent in the case of the V8, in fact – but are both priced under $500. Meanwhile, there's also a pair of new Dyson uprights.
The V8 Animal is the closest to the V8 Absolute flagship, and in fact uses the same V8 motor with 2 Tier Radial cyclones. It also shares the same battery life, at up to 40 minutes, though that depends on what power setting you have it on. There's also a HEPA filter for cleaning the air passing through.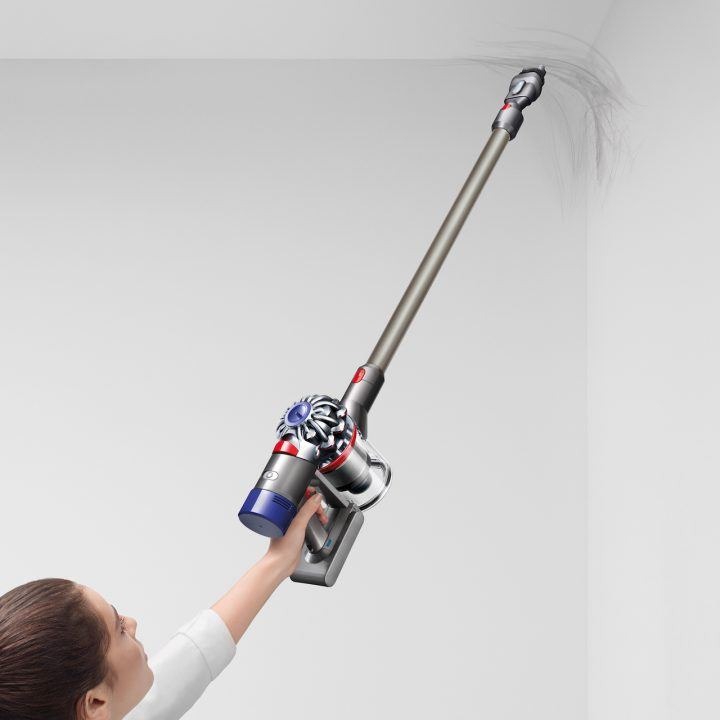 In fact, the main difference between Animal and Absolute is what accessories you get. Both come with the direct-drive powered brush-head, along with a mini motorized tool, soft dusting brush, and a few crevice tools. However, the V8 Animal lacks the soft roller head that works so well on wood floors isn't included, though you do get it all for $499.
As for the Dyson V7 Motorhead, that's even cheaper at $399. It promises up to 30 minutes of battery life, though has a less powerful direct-drive brush head than the V8 models, and lacks the HEPA filtration. You also don't get the mini motorized brush and soft dusting brush, but all have the same easy-empty dust bin.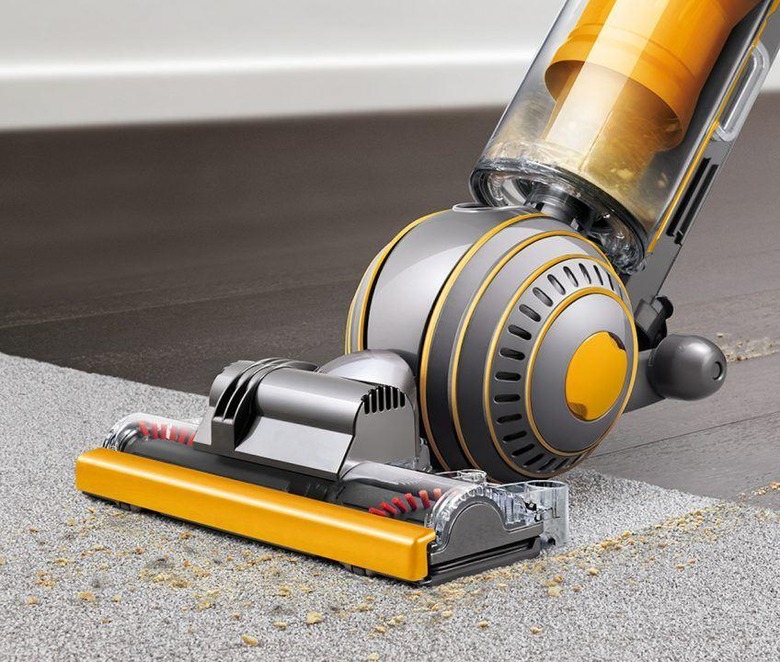 If you prefer an upright, meanwhile, Dyson has a pair of those too. The Dyson Ball Animal 2 is billed as having the strongest suction of any vacuum around, and it promises easier use, too, by integrating not only the motor and filter, but the ducting, valves, and stand into the ball itself. It'll be $499.99 when it hits stores.
NOW READ: Dyson Cinetic Big Ball Animal Vacuum Review
Finally, there's the Dyson Ball Multi Floor 2, which undercuts the Ball Animal 2 by $100, at $399.99. Dyson says it's lighter than the old version, at 15.6 pounds versus 20 pounds for the original Ball Multi Floor. Like the more expensive model, it has an auto-adjusting brush head that can transition between carpet and hard floor modes.