Dyson Pure Hot+Cool Link Review: Cleaned Air, Emptied Wallet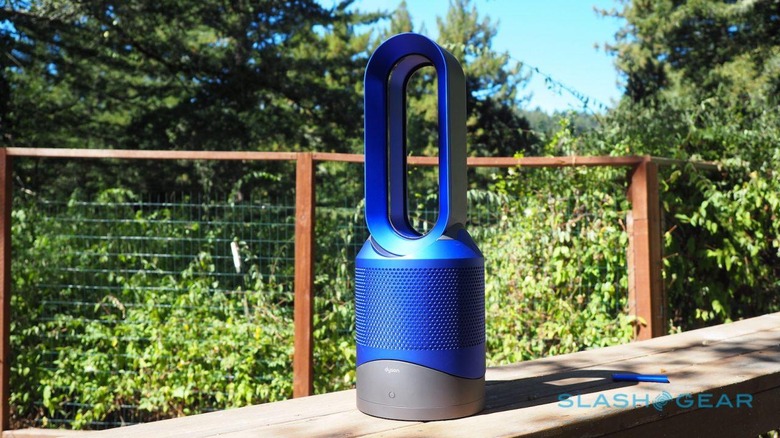 EDITORS' RATING: 6/10
Dyson is known for its distinctive home appliances, and yet nothing quite looks as strange as its "bladeless" fans, like the latest Dyson Pure Hot + Cool Link. $599.99 gets you the pinnacle of the British engineering firm's HVAC technology, a fan which can not only manage the temperature in your home but promises to make the air cleaner too, complete with app integration.
Aesthetically, it's the same unusual hoop design we've seen from Dyson's previous fans. The blades are in the chunky base section, while the air is pushed out through groves in the elongated loop on top: that means no dangerously moving parts for kids or pets to accidentally hurt themselves with.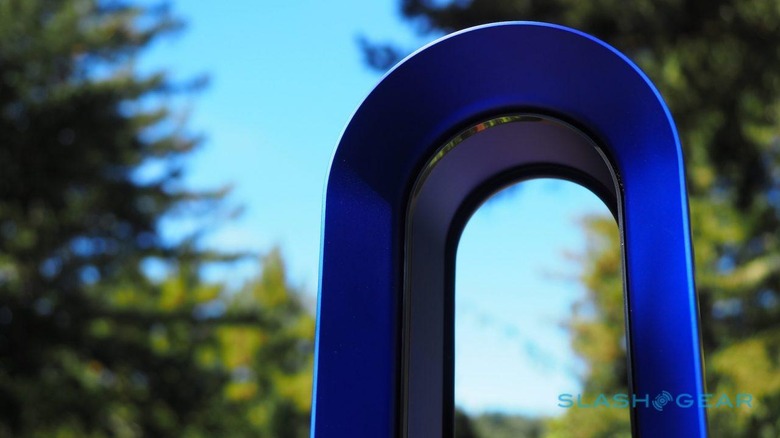 The loop might look like a perfect way to transport the 8.62 pound, 25-inch high fan, but it isn't. Dyson prefers you to grasp it around the base section and lift it that way; I'd much prefer a proper handle. Push on the hoop, and you can tilt the fan forward and backward.
It's quieter than traditional box fans, at least at the lower speeds. There's a definite "whoosh" as you get to levels 8-10, though I found that in diffused mode and with oscillation turned on, there was less chance of it blowing away papers on my desk compared to a regular circular oscillating desk fan.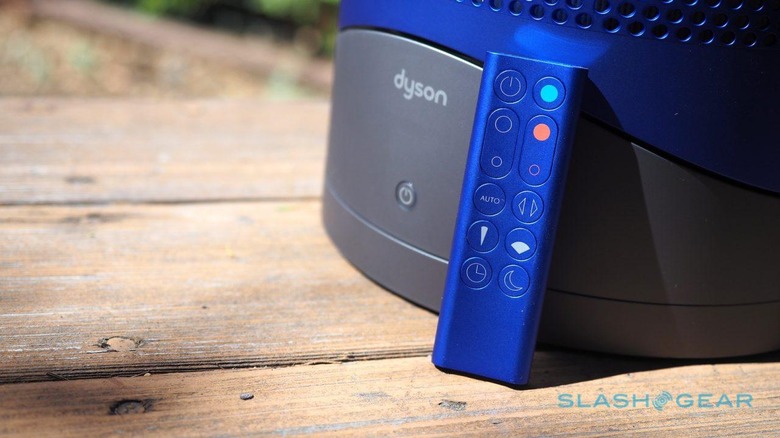 There's a power button and a small LED status display on the base of the tower, but actually controlling the fan requires either its bundled remote or the apps for iOS and Android. The former is a slim, bowed stick which clings magnetically to the top of the fan when not in use, and has buttons for power, cooling and heating modes, temperature, airflow speed, oscillation, switching between focused or diffused airflow projection, a sleep timer, night-time mode, and turning on Auto mode.
In fact, you can use the Pure Hot + Cool Link fan without a WiFi connection altogether. Auto mode monitors cleanliness levels in the air and switches the fan on and off accordingly; you can manually override it of course, have it rotate or point in one fixed direction, and crank up the temperature (the big differentiator from the earlier Pure Cool Link fan, which lacked a heater).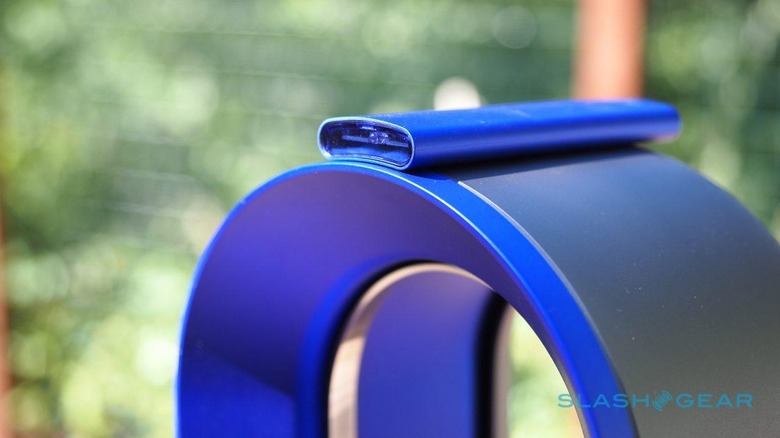 There's minimal lag waiting for warm air to come through, and you set an actual temperature rather than just low/medium/high. Once the Dyson figures the ambient temperature is at that point, it'll stop heating and just keep the air circulating.
Although it may have "Cool" in the name, this isn't an air-conditioning unit and so won't actively lower the temperature of the air. If it's already a hot day, you're going to have hot air blowing around you.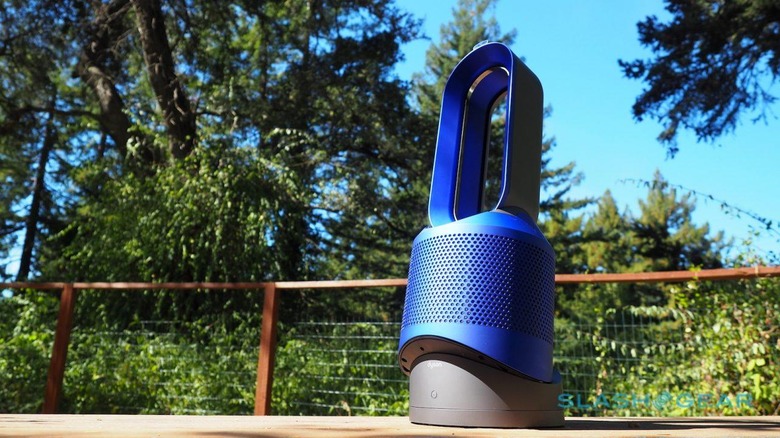 In either mode, the filtration system is active. Dyson relies on a HEPA filter which it says captures 99.97-percent of allergens and pollutants in the air, with an activated carbon layer to trap odors such as from cooking along with VOCs (volatile organic compounds) like paint fumes or the weird smell you get from new furniture. Replacements cost a not-inconsiderable $69.99 and last for over 4,000 hours.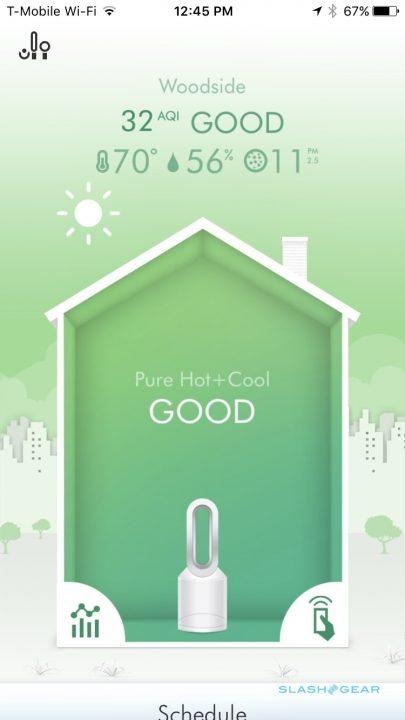 That's where the app comes into its own. After telling it where you live – it relies on data from BreezoMeter, which uses a variety of sources to figure out city or town-level air quality – it compares its internal readings and gives you a rating of Good, Fair, or Poor complete with green/amber/red colors.
You can tap into a more detailed graph to see how the levels change over time: sure enough, with the fan in the kitchen, after I'd been cooking my rating had dropped to "Poor" (hopefully more a reflection on the air quality than my culinary abilities).
What Dyson doesn't give you is an actual numerical classification of air quality. To get a better idea of its accuracy, I put it in the same room as a Foobot air quality sensor, which does break out volatile compound and particular matter levels.
Trends from both devices matched: when the Dyson fan said the air quality was poor, so did Foobot.
Somewhat counter-intuitively, there's no red/amber/green indication on the fan itself as to what condition the air is in; you only get that in the app. The intention is clearly to leave it in Auto mode, whereby it switches itself on and off as the air quality changes.
If you have it in your bedroom, and it decides to come on in the middle of the night, that could be distracting. Dyson offers a Night Mode, which dims the LED display and limits the fan speed in an attempt to minimize the possibility. The sleep timer can run for up to nine hours and be controlled from the remote; if you need more precise scheduling, you can set on and off times for the whole week in the app.
Unfortunately, though it may be connected, the "Link" part of fan is pretty limited right now. You can control it from the app – even turn it on from halfway around the world, if you so desire – but there's no playing nicely with any other IoT platform.
All it would arguably take is IFTTT support: that way, a temperature or air quality sensor, like the Foobot I used for benchmarking, could remotely trigger the fan or the heater. Dyson declined to comment on whether that was on the roadmap, however.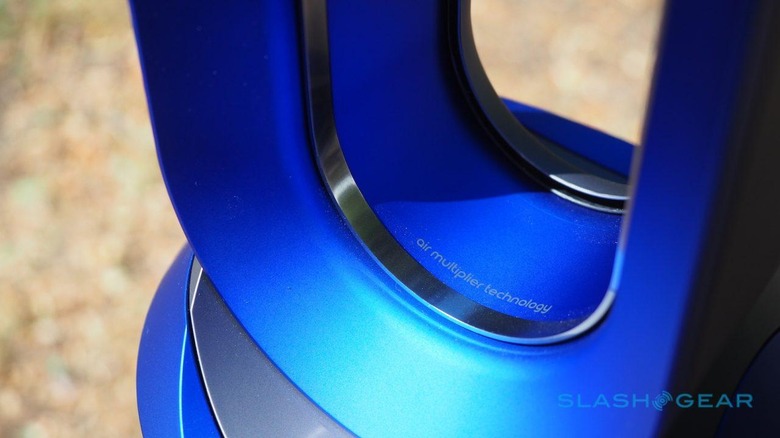 There are workarounds, albeit clunky. I was able to teach the Dyson remote's codes to Logitech's Harmony Hub, and thereafter control the fan through the universal remote (and, in turn, to Logitech's Pop buttons). Since it's dependent on IR codes, however, the Harmony Hub needs line-of-sight with the fan.
Overall, it's a frustrating limitation, and it makes the Pure Hot + Cool Link more "moderately smarter" than it is fully smart. Fingers-crossed Dyson addresses that sooner rather than later.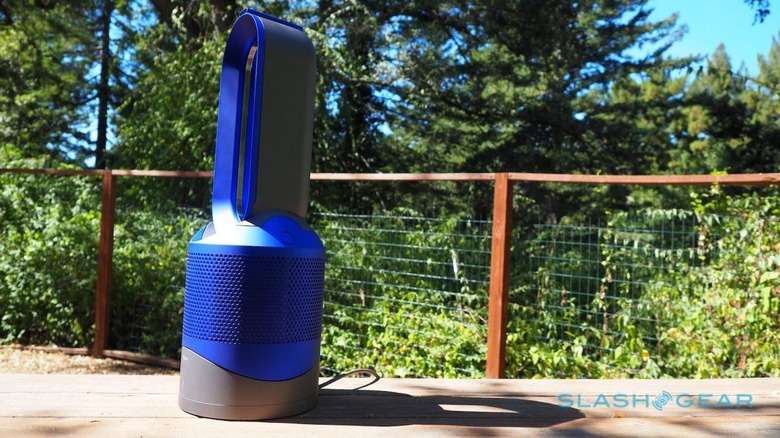 NOW READ: Dyson Cinetic Big Ball Animal vacuum review
Even with that, this is an expensive machine. Dyson doesn't play in the budget end of the pool, but even so $600 is a heavy chunk of cash to spend on something which can't actively cool the air. The $70 filter replacement is similarly eye-watering.
There are certainly cheaper ways to heat the air, circulate it, and filter it. None are, arguably, so elegant and straightforward as Dyson's Pure Hot + Cool Link, but you need to be a committed drinker of the British company's iconic Kool-Aid in order to stomach the cost.