DxO ONE hands-on : iPhone add-on potential in full effect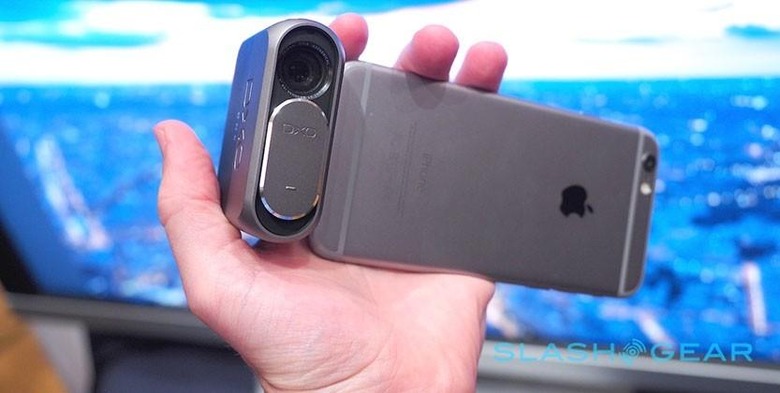 Today we've had the opportunity to take a hands-on look at the DxO One, a camera that attaches itself to iPhones and iPads. This device connects with Apple's own lighting port, using the iPhone (or iPad) as a view screen. The DxO One then takes the photos itself using the iPhone as a controller. This little accessory appears to be high-quality enough to be a viable addition to our accessory collections right off the bat.
As you'll see here, the attachment just clips on through your device's lightning port. As we've discovered several accessories over the past few months, this isn't as precarious a situation as we once suspected it might be. It looks like it'll be easy to bust, but it's really quite resistant to bends, as it were.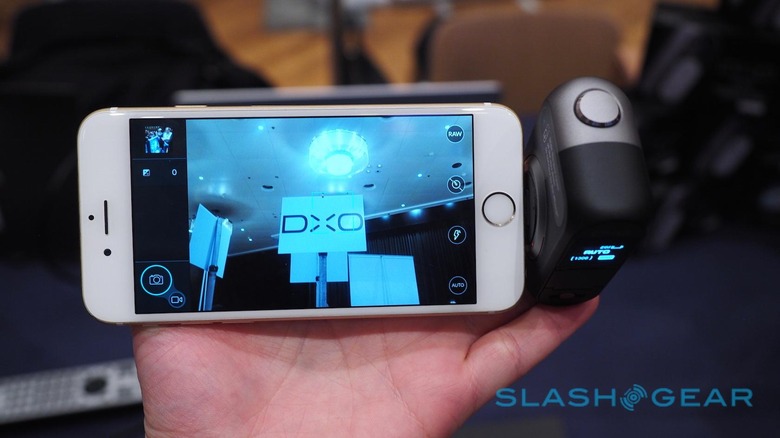 The camera setup inside the DxO One has a 1-inch sensor and an f/1.8 prime lens. You'll be able to capture photos up to 20.2-megapixels large. ISO range is set between 12800 and 51200 on Hi2 with exposure times up to 15 seconds long.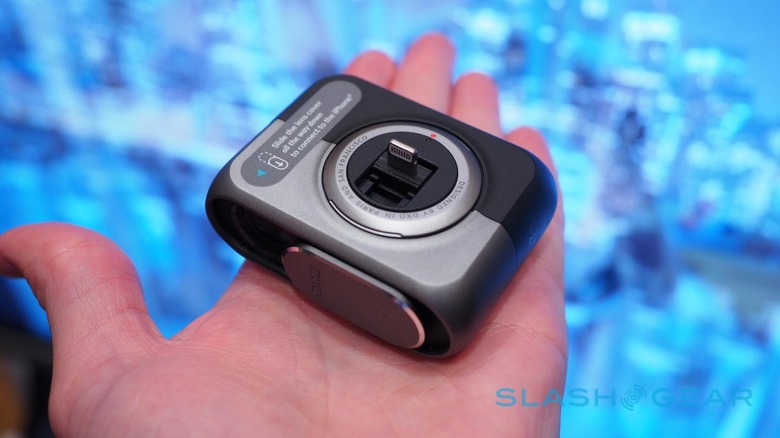 This camera captures RAW images too, if you like. Or JPEGs – or as we mentioned earlier this week, you can use your DxO RAW images in Adobe Lightroom as they're totally compatible with DNG files.
Below you'll get a general idea of what this camera is capable of here in its early, early release edition. We're expecting firmware updates to increase the quality all-around, and DxO suggests new modes are coming in the near future including raw burst shooting mode, an advanced viewfinder, detailed EXIF displays, and a horizon level.
Above you'll see photos taken by the DxO One, while below you'll see photos taken by the iPhone 6's built-in camera. Both are using automatic settings.
This is not meant to be a perfect, scientific sort of test as we're still out in the field at IFA 2015 in Berlin, not at home in the shop. These photos should just be used for basic reference – our full review is coming soon.
This device will be selling for £449 in the UK or €599 in other parts of Europe – it'll be coming to the USA this October for $599 USD.
Note again that we're giving this device a full review that includes more images – daytime, outdoor images too, of course. This review will be coming soon.