DxO One camera connects to the iPhone or iPad for image sharing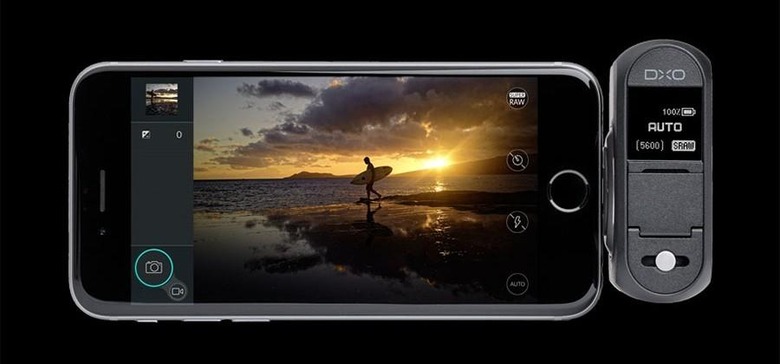 A new digital camera has debuted that will launch in October in Europe called the DxO One. The camera is designed to attach directly to the iPhone or iPad via the Lightning port on the smartphone. Once the two devices are connected, images taken with the DxO One can be shared with friends or family. The camera has an f/1.8 prime lens with a 1-inch sensor and 20.2MP resolution.
Since the camera is web connected, it will receive firmware updates from the manufacturer to improve its performance over time. The latest features to be added to the camera in the last few months include manual focus, EV bias in auto mode, paired program mode, and max ISO/max speed.
ISO range is from 12800 to 51200 on Hi2 with exposure times up to 15 seconds. That should give you plenty of night shooting capability. Mac users can process DxO RAW files without leaving the app. Adobe Lightroom users will be happy that DxO RAW images are fully compatible with DNG files.
Future firmware updates will bring raw burst shooting mode, horizon level, advanced viewfinder, and detailed EXIF displays. The DxO One sells for £449 in the UK or €599 in other parts of Europe.