DxO ONE promises DSLR photos from iPhone add-on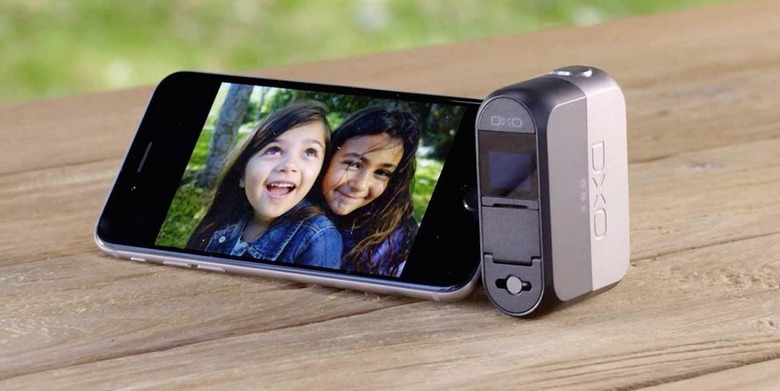 A snap-on camera promising the quality of a DSLR but as an iPhone attachment is hoping to shake up smartphone photography. DxO Labs is best known for its pro-shutterbug software and occasional camera judgements, but the company is wading into hardware for the first time with the DxO ONE, a 3.8oz, 2.65-inch tall metal add-on that brings a 1-inch 20.2-megapixel sensor to your iPhone. Hooked up via the handset's Lightning port, the question is whether it's worth spending the cost of another iPhone on an accessory.
According to DxO, the answer is a resounding yes, though that should hardly come as a surprise. On paper, at least, the specs sound like they're in the right direction: the sizable sensor is paired with an f/1.8, 32mm-equivalent aspherical lens with a variable 6-blade iris, for instance, which is a whole lot more impressive than most phone cameras can manage.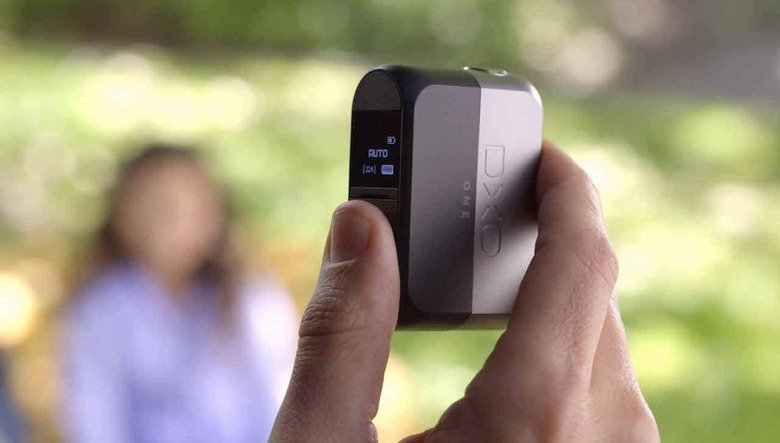 The Lightning connector swivels 60-degrees in either direction, so that you could hold your phone over your head for crowd shots but still tilt the display to see it.
Control is via the iOS app, which allows tweaks to things like aperture (f/1.8 to f/11), shutter speed (15s to 1/8000s), and ISO (100 to 51200). There's a full-auto mode for the lazy or hurried, and various scene modes, plus DSLR favorites like Speed, Aperture Priority, and full Manual mode.

Video recording at up to 1080p/30fps or 720p/120fps is supported, too, with photos and video stored to the onboard microSD card. Optionally, they can also be duplicated to the iPhone's built-in memory.
Shots are captured in RAW format, but there's also the option for what DxO Labs calls SuperRAW. That's effectively four RAW photos in rapid succession, combined into one by the bundled DxO Connect software on your computer. Think HDR photography, but with RAW files instead.
The claims are impressive, but if recent competitions like the iPhone Photography Awards are anything to go by, people are already comfortable turning to their smartphone for more than just throwaway snaps.
DxO ONE is up for preorder today, priced at $599, and is expected to ship in October 2015.
SOURCE DxO Labs