DXG launch 567V $179 high-def camcorder to take on Flip Mino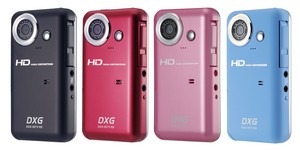 US digital camcorder and imaging company DXG already sell a budget high-def model, but since there's always room on the shelves for an alternative they've unveiled the DXG-567V.  Eschewing the flip-out screen as on the previous 'corder, the 567V bears more resemblance to the Flip and Vado design, an upright candybar with a pop-out USB plug for transferring footage to your computer.  What hasn't changed is the resolution; the 567V captures 1280 x 720 video at 30fps.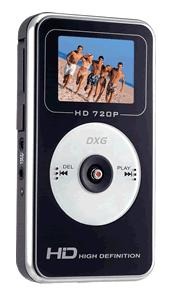 When plugged into a PC, DXG's "Rapid Blog Manager" app automatically loads to make uploading footage to YouTube or other online video sites straightforward.  DXG also include a copy of ArcSoft's TotalMedia Extreme software for editing.
The DXG-567V measures in at a compact 4.21 x 2.36 x 0.81-inches, and includes S-Video and composite cables together with rechargeable AA batteries.  It's on sale now, priced at $179.
[via Marketwire]