Flip Mino launches: 3oz super-simple camcorder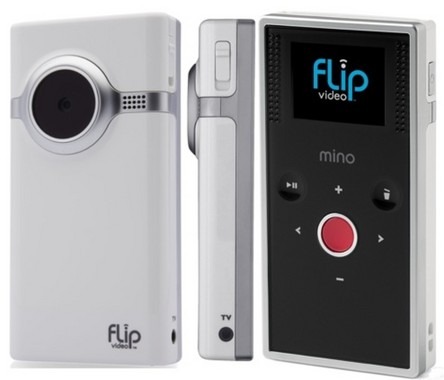 As expected, Flip have announced their latest super-simple camcorder, the Mino.  Slotting in at the top of the current Flip range, the Mino weighs just 3oz and can capture up to 60 minutes of VGA-resolution footage on its 2GB of fixed internal storage.  A 1.5-inch LCD is used for framing and review, while the USB plug now pops out of the top for direct connection to PC or Mac.  The Mino is being positioned as ideal for updating YouTube/MySpace/Facebook style media sharing and social-networking sites, and the onboard software has a new instant-upload feature as well as the existing editing app.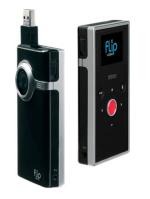 Unlike earlier camcorders, the majority of the Mino's controls are touch-sensitive.  This could be frustrating to those wanting to use them without looking, but at least the play/pause button is dimpled and the record button is a proper key.  Flip include a TV cable for direct hook-ups and off-the-cuff playback.  However – likely in the name of shedding bulk – they've fitted a non-swappable rechargeable Li-ion battery.  Flip claim it's good for more than four hours recording on a full charge, which considering the limited memory shouldn't be too much of a drawback; the Mino recharges via USB.
The Mino is priced at $179.99, and available now in black or white.  Accessories include an AC power adapter, tripod, "action mount" (which sounds terribly exciting) and storage pouch.  Flip also launched a "Make Your Own DVD" service, where for $19.99 they'll create a DVD of up to an hours-worth of footage you upload, as well as keeping your video archived "forever".  That seems a bit expensive to me, but it could be popular with Flip's beginner audience.