DS and PSP Go fired through walls (just for the fun of it)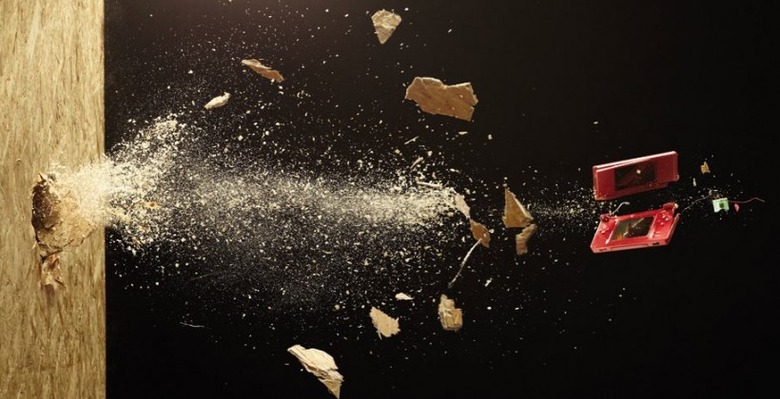 Remember how Sony launched a PS3 at a BRAVIA flat-panel TV pretty much just for the fun of it?  Well, they seem to have triggered a new trend of firing gaming hardware at solid objects, as French gaming magazine Amusement have included a photo-shoot involving Nintendo's DS and Sony's PSP Go being fired through walls.
The force of it causes both handhelds to come apart, it seems, with the DS' top panel completely detaching from the base while the PSP Go's sliding screen achieves the sort of tilt that you'd usually have to look to an HTC Touch Pro2 to achieve.  Amusement's accompanying feature was apparently about things that frustrate gamers – hence them throwing stuff very hard against their walls.
We're trying to find some legitimate reason why you'd want to do more of this – crash testing for Wiimotes, perhaps? – but we're falling short on excuses.  Looks like our partition walls are safe.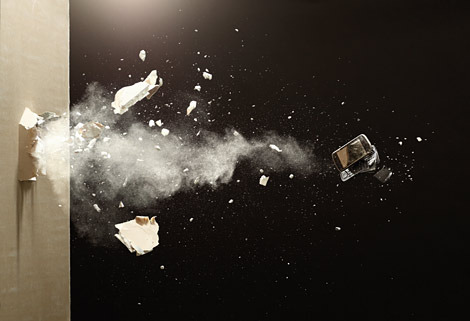 [via Kotaku]