DROID Ultra Limited Edition Official, Complete With Red Racing Stripe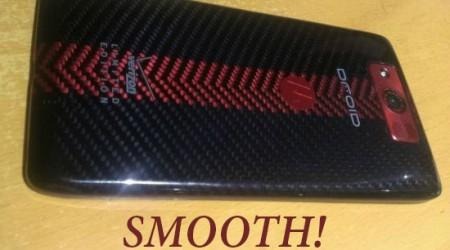 As we saw in a very early rendering of the newest DROID family devices, there's a Limited Edition of the DROID Ultra out there in the wild. This device has appeared for the first time in "real life", as it were, this week on eBay, some collectors – or employees, more than likely – have taken their units to the auction site to earn a quick buck while they keep to whatever devices they'd rather carry in their pocket. We must assume this means they've all decided to work with a custom-built Moto X, of course.
This limited edition of the DROID Ultra carries with it the same specifications of the standard model. This means you've got the Motorola X8 compute system inside, a fabulous camera setup that's able to launch with a flick of the wrist, and Motorola/Google technology that allows "always listening" for hands-free mode. The big difference – the only difference, really – between the original and this limited edition of the DROID Ultra is the red racing strip across its back, mixed in with the kevlar weave material.
You'll have a tough time picking one of these up unless you're willing to pay a premium, that's for certain. Meanwhile the device is available with – again – the exact same specifications straight from Verizon. Have a peek at one of several hands-on videos we've got with this DROID family right here to see what you make of it. Note that the specifications are rather similar to that of the Moto X as well, a device with ever-so-slightly less impressive bits and pieces.
Have a peek at our DROID Ultra review to see the full run-down on this machine from start to finish. Note that this device works with a kevlar patterning under hard plastic on its back while the DROID MAXX (also toting a larger battery) works with a Kevlar material much closer to that of the previous generations of DROID RAZR.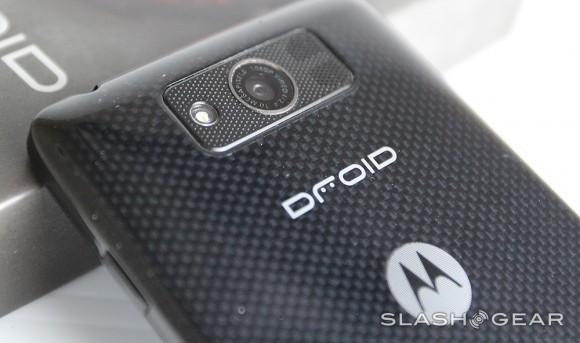 While it would seem that the black releases on the market right this minute may be the extent of the DROID 2013 family, there have been whispers of additional color choices as well as releases of this Motorola device suite on carriers outside of Verizon – we shall see!
VIA: GforGames