DROID Turbo detailed for official release with Verizon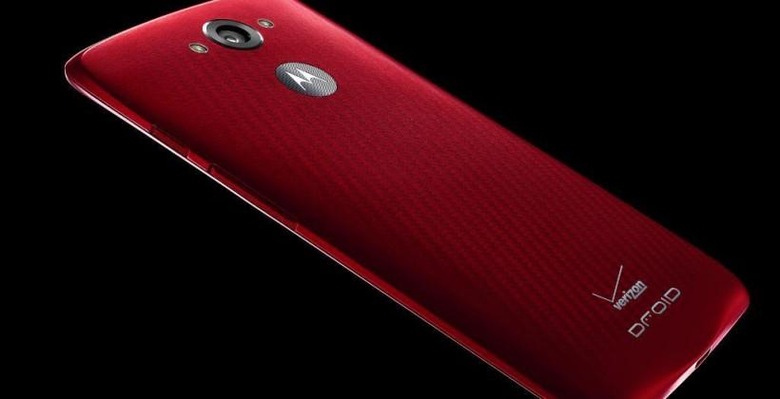 This morning Verizon unveiled the Motorola-made DROID Turbo, their newest in a long line of DROID-brand devices. This device works with a 5.2-inch Quad-HD (that's 2560 x 1440 pixel) display (that's 565 PPI) and a unique quick-charge battery setup. You'll need this device's Turbo Charger – included in the box – to get a 15-minute charge for up to 8 hours of use. This device works with a 3,900mAh battery rated at up to 48 hours of use in a single (extended) charge. As a Motorola device, the DROID Turbo also features a collection of Motorola-specific apps.
This device is born of Verizon's extensive surveys following DROID launches, finding battery life to be "the most important factor" in purchasing a smartphone. Verizon makes clear that the Motorola-made DROID MAXX still has the greatest battery life in the LTE universe – but they want to up the ante with a faster charge.
DROID Turbo SpecificationsDisplay: 5.2-inch Quad HD (2K) (2560 x 1440) 565PPI and Gorilla Glass 3
Processor: Qualcomm Snapdragon 805 quad-core clocked at 2.7GHz with 3GB of RAM
Battery: 3,900mAh with Turbo Charge
Storage: 32GB, 64GB internal
Camera (front): 21-megapixel with 4K video and dual-LED flash
Camera (back): 2-megapixel
Apps: Motorola Migrate, Moto Voice, Moto Actions, Moto Display, Moto Assist, Droid Zap, Zap with Voice, Zap Zone, Zap to TV, Highlight Reel, Quick Office
OS: Android 4.4 KitKat, upgraded to Android 5.0 Lollipop "in coming months"
Data: 4G LTE, XLTE simultaneous voice/data
Verizon suggests that this device has several "key elements" that will help it stand out: Endurance (48-hour battery) is the first. With Qualcomm Snapdragon battery optimizations and what Verizon calls "intelligent software", 2-day battery is said to WORK for 2 days at a time, not just stand by.
The second key feature pillar for this device is Materials. The Motorola DROID Turbo includes military spec ballistic nylon as well as metalized glass fiber to protect against drops and scratches. This device is also water resistant – we'll find out HOW water resistant soon.
You can find out more about the software included in this device through our Moto X (2014) Review. It's nearly the same.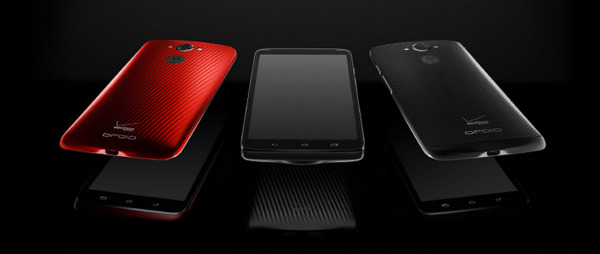 You'll be able to pre-order this device today. As of NOON Central time – that's 1PM Eastern and 10AM Pacific – you'll be able to find the DROID Turbo on Verizon Wireless online.
This device will come in Metallic Black, Metallic Red, and Ballistic Nylon. You'll be able to get the device in any of the three color schemes in its 32GB size, or Ballistic Nylon (black) in its 64GB iteration.
The 32GB version will cost you $199.99 with a 2-year contract with Verizon starting on October 30th – that's in-store availability. The 64GB version of the Turbo will cost $249.99 USD.