Droid RAZR M 4G LTE leaked with photos and info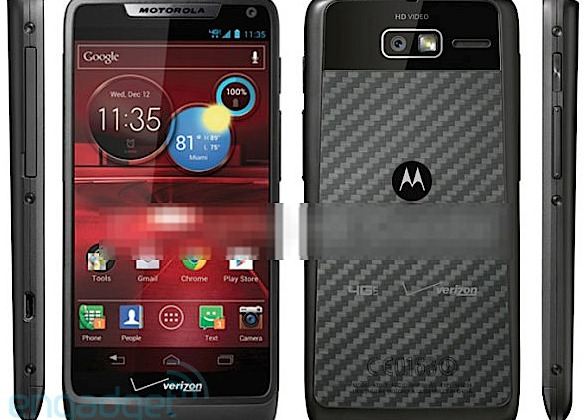 It appears that Motorola's big smartphone secret may have been revealed just a few days early with the Verizon-bound Droid RAZR M 4G LTE. This device has been unceremoniously leaked to Engadget with hardware photos, specifications galore, and indications that this device will rival all other Motorola handsets to date. Starting with a dual-core MSM8960 Snapdragon S4 processor and coming on strong with a 4.3-inch qHD (960 x 540) Super AMOLED Advanced display, we'll be more than pumped up to see this beast in real life early next month in New York.
This device looks quite similar to the original DROID RAZR revealed several months ago and out on the market with Verizon right this minute. It's said here to have an 8 megapixel camera on the back with single LED flash and the ability to take 1080p video. The front-facing camera is said to be a 3 megapixel photo-taker with what's more than likely going to be 720p video – that's hefty for a front-facing camera, needless to say.
The display on this device appears to be quite similar to what we've just seen on the Motorola Photon Q, a device quick certainly does have some sharp and bright magic to it. Have a peek at our Motorola Photon Q 4G LTE review for a close look at that business. Then back with the Droid RAZR M 4G LTE, it appears that we'll be working with Android 4.0 Ice Cream Sandwich right out of the box and full GSM / UMTS / HSPA+ global roaming to keep us connected worldwide.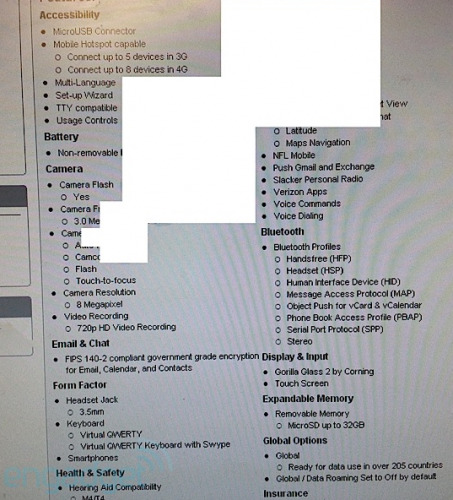 Inside you'll find 8GB of built-in storage, and there's a microSD card port that'll potentially hold a 32GB card. The display here shows that you'll be working with a virtual set of home menu keys, much like the Atrix HD and, again, the Photon Q). This is likely the influence of Google owning the company now, making with the Galaxy Nexus influence, if you know what we mean.
This smartphone will follow in the footsteps of the rather light and thin DROID RAZR, here having a weight of 4.44 ounces and ending up being just a BIT thicker overall. Up front they've protected this device with the newest and hottest – Gorilla Glass 2. Now the real question is this – will this be the one and only smart device revealed by Motorola next month on the 5th at their special event in New York? Or will there also be a device called the Droid RAZR HD? Stay tuned and find out soon!