DROID MAXX keeps the kevlar, Motorola stays rugged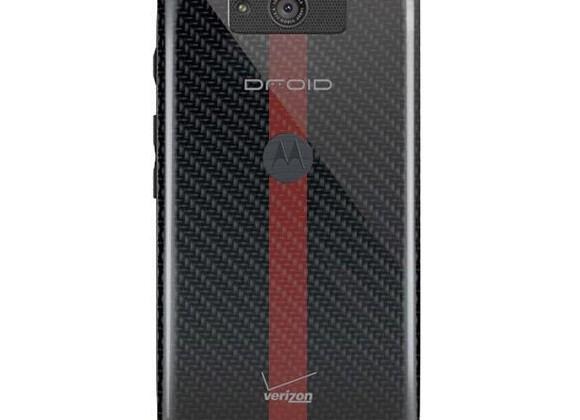 Have no worries about the upcoming collection of DROID devices from Verizon being just as hardcore as the previous set. With yet another set of images appearing today of the devices – or at least the largest of the three – we're to understand that kevlar patterning continues to be in order. What's more, it would appear that the area around back-facing camera's lens brings more ruggedness than ever before, texture and all.
The image you're seeing above is a combination of a photo and a render. While all sources point toward this device being amongst the reboot of the DROID series, it's the red stripe down the middle that's the most questionable. It's far more likely that the leakster who posted said image added this stripe on their own – not too difficult a photoshop job in the end.
Meanwhile this device has been spotted with black, white, and even full-on red backs over the past few weeks. The color exists across the major part of the back of the device and spills over under the rim of the machine in the front. You can barely see this bit in the black edition due to the blackness of it, but it's there!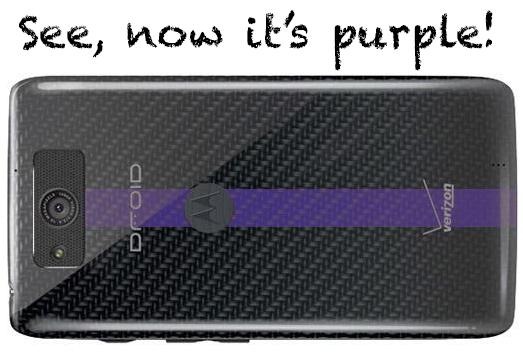 The press event that's basically a lock for revealing this and the DROID ULTRA as well as the Mini is set for July 23rd. These devices will effectively act as reboots of the DROID RAZR HD, DROID RAZR HD MAXX, and DROID RAZR M. Meanwhile we'll be waiting for Motorola's big release in the Moto X, a device that'll be revealed on its own in a Google-centric event, likely sometime inside August.
VIA: SRLeaks