It's pretty good timing for Verizon's DROID Charge by Samsung to arrive today, just when our Samsung Galaxy S II review goes live. Both smartphones share a couple of important features, most notably the 4.3-inch WVGA Super AMOLED Plus display. Unlike the previous AMOLED and Super AMOLED technology, the new Super AMOLED Plus allows you to see the display much better out in sunlight thanks to 50-percent more sub-pixels (this means twelve sub-pixels instead of eight). Looking at the display makes us want to weep like a 12-year old boy on Christmas morning. The Droid Charge has LTE to differentiate it, the second 4G smartphone to Verizon's line-up. Read on for our first-impressions.
Although the display may be the same as on the Galaxy S II, the DROID Charge is otherwise a more mainstream device. No sign of a dual-core processor, with the 1GHz chip we're familiar with from the Galaxy S line making do instead. It's running Android 2.2 Froyo with TouchWiz on top, and we're disappointed to see the older OS in place. We'll be judging how much that impacts the handset in the full SlashGear review.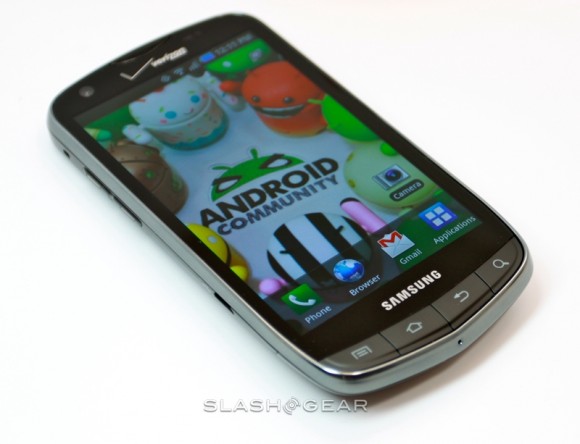 Also like the Galaxy S is the shiny, plasticky chassis, though the angular shape is distinctive. It's super lightweight, which is one thing we love from Samsung's line of Galaxy Android phones. The four Android buttons are very low on the fascia, which can make hitting them while holding the phone in the same hand tricky, though you do get a dedicated search key unlike other recent Samsung's. On the back there's an 8-megapixel camera with LED-flash while up front is a 1.3-megapixel camera.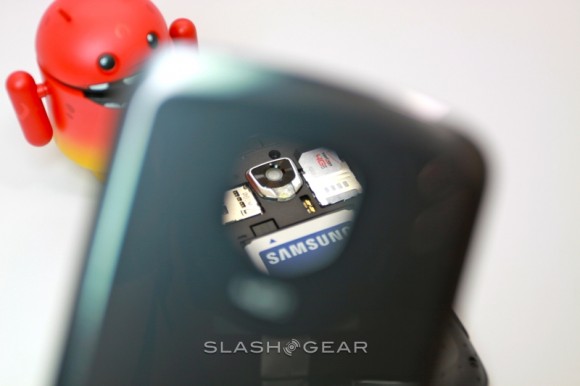 Performance seems adequate if not hugely impressive like the Galaxy S II powered by a set of 1.2Ghz processor, and we're beginning to wonder whether the DROID Charge's $300 price tag is really worth it, or just exaggerated by what Verizon thinks it can get for its LTE connectivity. Our final opinion – along with performance, speed tests and battery results – will have to wait for the full SlashGear review, so until then enjoy the hands-on video!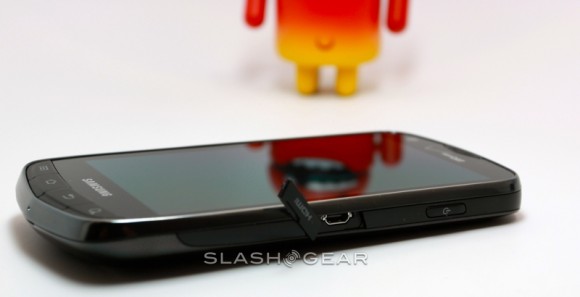 DROID Charge Unboxing and hands-on
[vms 4411a9fdc43ca87cee70]
Sample video taken with DROID Charge