DROID 2 summer release confirmed in leaked Verizon catalog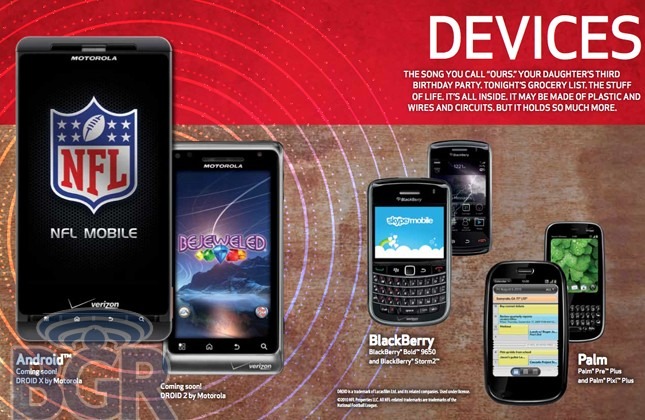 Verizon's summer catalog has leaked to BGR, and what should be sat next to the DROID X but its QWERTY-sibling the Motorola DROID 2.  Successor to the original DROID, the DROID 2 is listed as "coming soon" and gets a few confirmed specs, too; there's obviously the Android OS, together with both WiFi and EVDO Rev.A, and a 1GHz processor keeping things running.
That speedy processor is what led early testers to predict the DROID 2 might end up being the fastest Android smartphone so far, though we'll have to see how the final firmware affects that.  The DROID 2 has 8GB of flash memory and 512MB of RAM, together with a microSD card slot with an 8GB card pre-installed.
Like the DROID X it'll work as a 3G mobile hotspot, sharing its cellular connection with various WiFi-attached clients, but unlike the touchscreen-only phone it has a 5-megapixel rather than an 8-megapixel camera.  No sign of a release date, but sometime this summer is a given.
[via Android Community]