Drift Stealth 2 action cam: adaptable, rotatable, light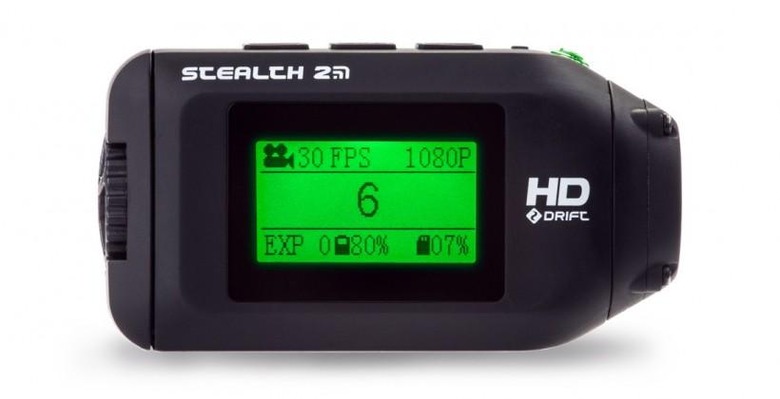 The smallest Drift action camera in the history of the Drift action camera lineup, the Drift Stealth 2 is a dead ringer for the company's 2013 release. Have a peek at our Drift HD Ghost Review from February of 2013 to see what that device was all about. The Drift Stealth 2 is "inspired by the popular Drift Ghost models" and comes to the market as "the most adaptable and convenient camera in its category." This device is small enough to fit in your pocket and powerful enough to capture 1080p video with ease.
This is the 8th generation of Drift action cameras – don't be fooled by the "2" in the name. At 80 mm (3.15") x 42 mm (1.65") x 27 mm (1.06") and weighing in at 97 g, this is the smallest action cam the company has created, and continues to work with a 300-degree rotating lens – just as awesome as it was when we reviewed the Ghost HD.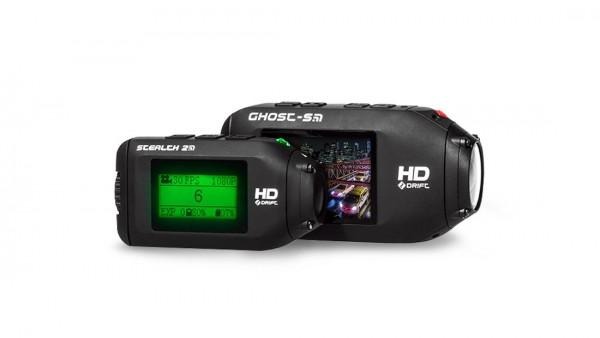 The Stealth 2 is able to film 1080p video at 30 frames per second or 720p video at 60 frames per second, and you'll be able to capture 3 hours of footage at a time with this device's built-in battery.
The 7-element lens up front provides a 137-degree field of view. You'll be using an Aptina CMOS sensor inside. You'll know what mode you're in with the basic LED screen at the side of the device.
You can capture the following with this camera:
• Car DVR (always on when the car is on)
• Photoburst (framerate 3fps)
• Timelapse (long periods of time)
• Flashback Video Tagging (always on, tag important time periods)
• Remote Capture (Wi-fi connectivity to your smartphone)
Just like the Ghost HD, you'll be able to connect this camera to your smartphone. It works with iOS and Android devices, allowing you to preview what you're capturing from afar. Attach this device to the top of your car, put your smartphone in a dock inside your car, and see what you're picking up on!
Grab a microSD card for storage and pick this device up for $249 USD. This device is in stock right this minute online with Drift.