With Dragon Quest XI having just been released in Japan, developer Square Enix used the current excitement for the long-running RPG series to announce Dragon Quest Builders 2. The sequel to the 2016 Minecraft-inspired world-building game will be coming to both the PlayStation 4 and Nintendo Switch, and a special livestream presentation was used to reveal gameplay footage and new features.
The sequel seems to be skipping the PS3 and Vita this time around, instead sticking to current-gen consoles, but this means Dragon Quest Builders 2 is able to fully take advantage of the more powerful hardware. The world areas for building are much larger than the first game, with altitude limits that are three times higher. And to help with navigating these larger spaces are new abilities for gliding through the air and a dash move.
When it comes to actually building, this time around players will be able to able to construct water features at any height, allowing for rooftop pools and waterfalls. And with those water changes comes the ability to swim and gather supplies underwater. Other updates the sequel will introduce include 1-4 player co-op and the option to hold to hold two tools or weapons at a time.
Square Enix was quiet on any other solid details, including a release date, but it's a safe bet we won't be seeing it anytime before 2018.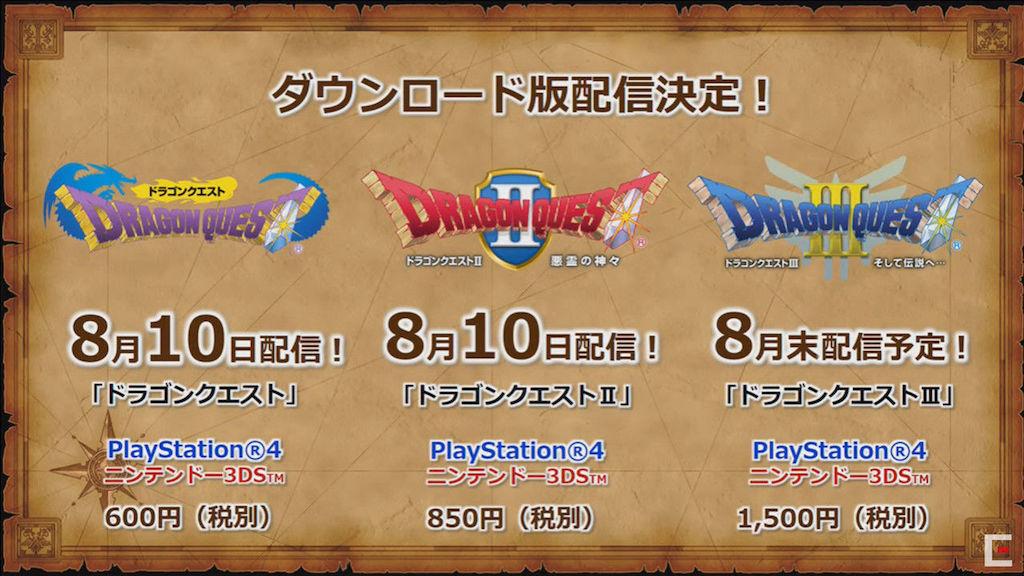 The livestream also saw the developer announce that the original Dragon Quest trilogy is coming to the PS4 and Nintendo 3DS in Japan this month. DQI and DQII will available digitally starting August 10th, and priced at 600 yen and 850 yen, respectively, while DQIII will be released later in the month for 1,500 yen. There's no word if these digital-only releases will be coming to North America, but it seems unlikely with the Dragon Quest series having a much more devoted following in Japan.
SOURCE Square Enix, Gematsu