Download Pokemon GO here, avoid hackers and malware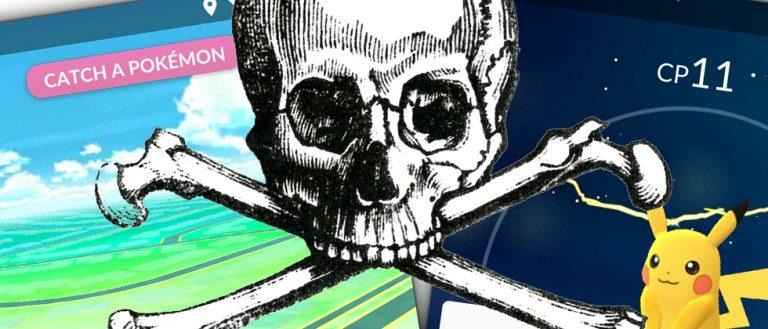 Downloading Pokemon GO from the wrong source can lead to the user unknowingly loading malware to their phone. It was bound to happen, especially with a game that's based on GPS location and is already live in some areas of the world, but not in others. Today we're going to run down the reasons why users should avoid certain sources for the app, and stick to others. "Cybercriminals are after any angle that helps them gain a foothold on your devices," said Tim Erlin, Senior Director of IT Security and Risk Strategy for Tripwire. "A popular app that's not available in some places is a near-perfect target for crafting a malware delivery strategy."
For iOS users (iPhone for now, iPad in the future), you'll want to head to this iTunes listing, and that iTunes listing ONLY. Apple devices are being targeted at the moment due to the lack of reliable 3rd-party sources for apps. Apple's method for security in apps works MOST of the time, keeping all reliable apps in their own app store, but in cases like this, there's a risk – the fault being none but the user's own.
Pokemon GO is the best game EVER HERE'S WHY
Users downloading an iOS version of the app from any source other than the iTunes app store take their device's security in their own hands. Once a user does that, it's no longer Apple's responsibility.
"When it comes to malware, you really don't want to catch 'em all," said Erlin.
"People have proven time and time again that they'll click recklessly to get access to new, prohibited or early-release software," added Erlin. "Attackers have proven time and time again that they'll find a way to infect that software"
One of several malicious programs aimed at Pokemon GO users goes by the name DroidJack. While it would seem (by the name) that this app targets Android devices only, iOS users have had similar software loading (unbeknownst, in some cases, to the user) not long after the false-front iOS or Android app has been downloaded and loaded.
If you're aiming to download the Android version, you have two options. One is the Google Play app store, of course. Then there's APK Mirror, a source which is run by Android Police, and a source we've trusted in the past.
Let us know if you run into any trouble!