Doom 3 Android release set for 2015
This week at NVIDIA we've heard the good news – Doom 3 will be coming to Android. This is one of several games that've been brought to the mobile universe in collaboration with NVIDIA this season, prepped in this case with the NVIDIA Tegra X1 mobile processor in mind. This game will require the processing power of the NVIDIA Tegra X1, of course – or a processor with similar power – and NVIDIA nor the teams at id Software or Activision (who own the rights to Doom 3) have confirmed when the game will be released.
You can probably pretty safely assume that Doom 3 for Android will be out by the time the NVIDIA SHIELD living room entertainment center is out this year. The game itself has been announced by NVIDIA at their special GDC 2015 event for their next-generation gaming device, the NVIDIA SHIELD (that's the new NVIDIA SHIELD, not the original SHIELD Portable).
UPDATE 1: This will be the BFG Edition of DOOM 3. That means it includes DOOM 3, Doom 2, and the original DOOM in one package – along with DLC for DOOM 3.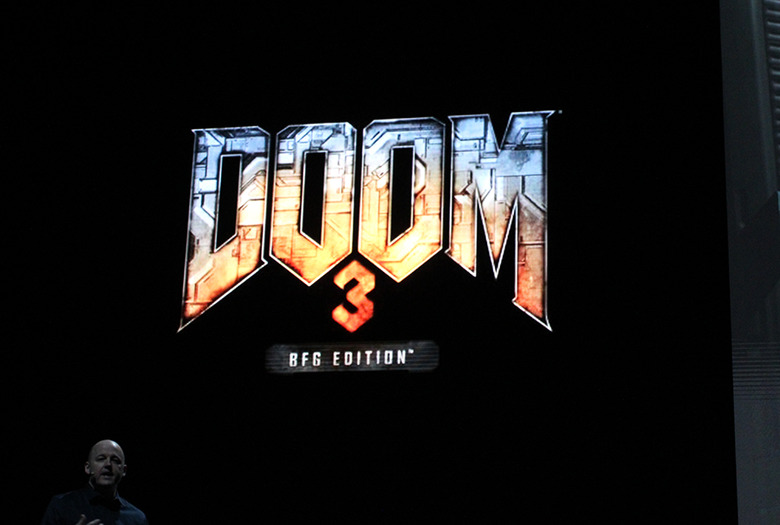 UPDATE 2: DOOM 3 for Android Hands-on with NVIDIA SHIELD. Be sure to see our Full NVIDIA SHIELD home entertainment system hands-on as well.
This game looks and feels like the original. Originally developed by id Software starting in late 2000 and published by Activision for Windows PC back in August of 2004, this game was eventually adapted for Linux, then for Mac OS X. Fast-forward to April of 2005 and the game was released to Xbox, then Xbox 360.
This game will work in both single-player and multi-player formats. You can expect to play locally, on your own home system – we're not certain whether or not the game will be able to be played on the web with standard web-based multiplayer sessions.
Stick around for more gaming action at GDC 2015. We'll be bringing you NVIDIA-based news blasts all night long as well.