Dodge's latest cop car has anti-ambush sensors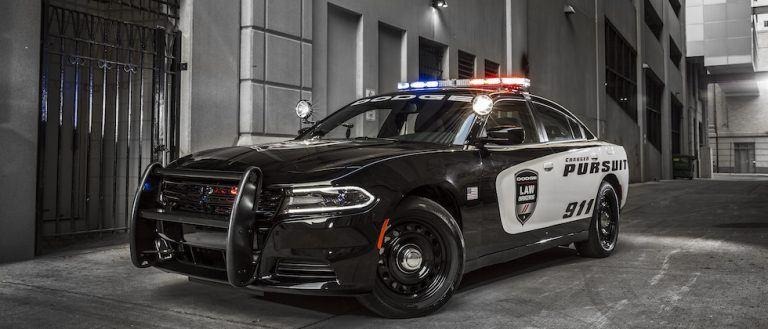 Parking tech may be helping Dodge owners avoid hitting the curb, but repurposing the same gadgetry will give police officers eyes in the back of their head. The 2017 Dodge Charger Pursuit, the automaker's law enforcement car, is getting an upgrade that tweaks the various sensors into a motion alarm. That, Dodge says, will help address the rise of ambush situations, where police officers are surprised by people creeping up behind their vehicles.
Dubbed the "Officer Protection Package", the system has been developed by Dodge parent Fiat Chrysler Automobiles US and vehicle electronics specialist InterMotive. It relies on the existing ParkSense rear park assist system and ParkView rear backup camera, offered on the Dodge Pursuit, which ordinarily use radar and camera data to help with vehicle positioning.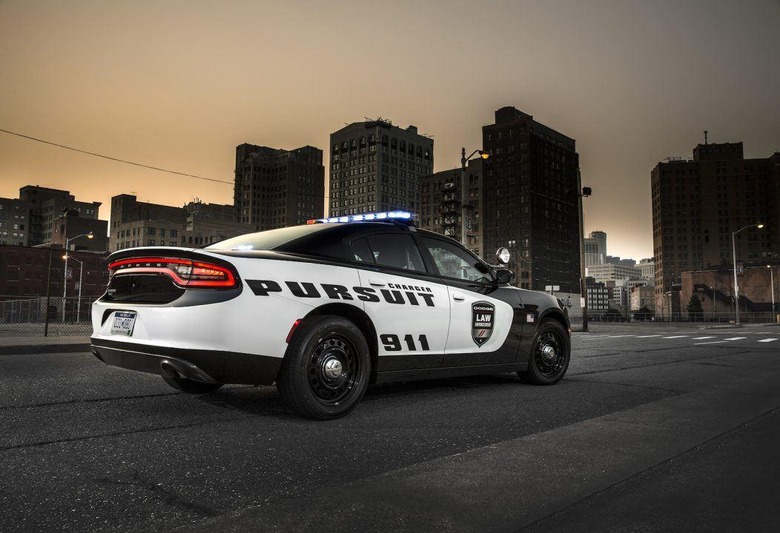 Installation of the no-cost option is straightforward. A small box plugs into the car's OBD-II port underneath the dashboard, the connection originally intended for diagnostics for servicing but increasingly relied upon for smart dongles like Vinli. That gives it access to data from the sensors, with the Aux 1 button toggling the alert system on and off.
Should someone move within range of those sensors while the Officer Protection Package is activated, a chime will sound in the cabin. At the same time, the doors automatically lock and the front power windows will roll up; the tail lamps will also flash. A review of what's going on behind the car is possible with the camera feed to the dashboard display, allowing a check to take place without the officer having to exit the vehicle.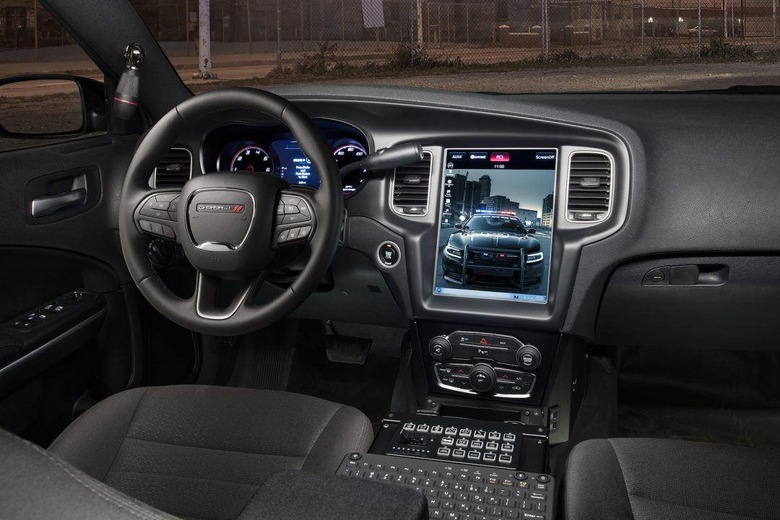 "While it does not replace vigilance," Jeff Kommor, vice president for US Sales Operations at FCA's Fleet and Small Business Sales division, said of the package, "this technology acts as a second set of eyes and provides police officers with added peace of mind when they are in a parked Charger Pursuit."
It's the latest in a series of tech upgrades for the Charger Pursuit. Back in late 2015, the sedan received a 12.1-inch touchscreen upgrade for its dashboard, with a custom version of Chrysler's Uconnect infotainment platform and support for being used even when an officer is wearing gloves. The car itself offers all-wheel drive as an option, and comes with a choice of engines, up to a 5.7-liter HEMI V8 with 370 horsepower and a 0-60 mph time of under six seconds. Other options include reinforced steel plating for the front seats, protecting occupants' backs from someone with a knife in the rear.