Dodge Charger Pursuit gets 12.1-inch touchscreen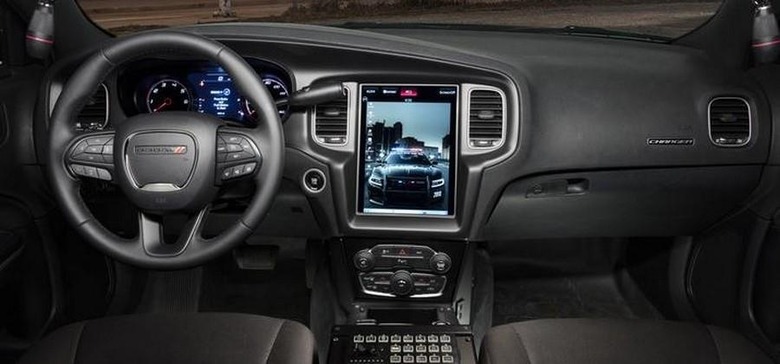 Dodge has taken a page out of Tesla's interior design book and crammed a giant touchscreen monitor into the dash of its latest version of the Dodge Charger Pursuit. The screen is 12.1-inches and is designed to integrate law enforcement data centers and its Uconnect touchscreen system. Uconnect is intuitive and capable of giving access to vehicle controls and virtually every police computer system out there.
The massive 12.1-inch screen is five times larger than the standard Uconnect 5.0 touchscreen system. The goal of the large screen is to make it easy for officers to keep their eyes on the road, not on the smaller screen to their side.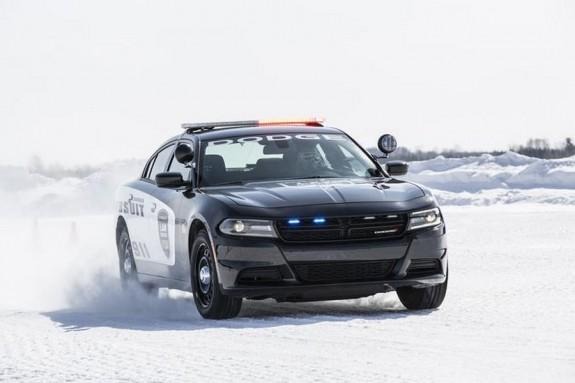 Another benefit of having the integrated 12.1-inch screen is that no third party computer screen is required removing potential airbag and view obstructions within the car. Uconnect 12.1 is covered under the vehicles 3/36000 mile warranty.
The system is capable of splitting the touchscreen display to show officers the familiar 8.4-inch Uconnect interface from previous models and the screen works when officers are wearing gloves. Redundant controls for radio and climate are offered under the screen. Dodge will open order banks for the 2016 Charger Pursuit with Uconnect 12.1 in January. The first deliveries of the vehicle will start in March.