DJI Mavic Pro's Secret Weapon Sits On Your Head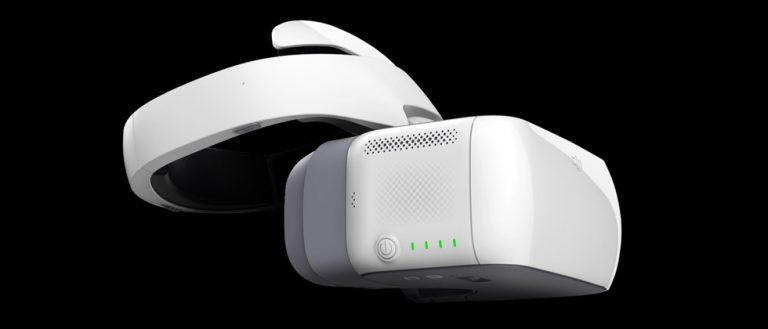 This morning the DJI Mavic Pro was introduced with a headset by the name of DJI Goggles, delivered with a single video showing how DJI's newest drone might be paired with their also-brand-new VR headset. This headset works with what they call OcuSync, allowing the user to receive video directly from the drone, not the controller, putting them as close as possible to live action piloting. These goggles – or this headset – might be the most awesome part of the whole system.
These goggles are made to "flick between third person view and FPV in under a second." DJI suggests that they've been made to work with aerial first-person view applications – meaning they're not just reserved for DJI's specially-made app.
SEE MORE: DJI Mavic Pro: everything you need to know
According to DJI, "Mavic Pro also pairs with DJI's new immersive DJI Goggles, displaying an 85-degree view from the drone in full 1080p for a true bird's-eye view of the world below."
In the renderings and videos above and below, it's clear that this headset is no small piece of equipment. It's almost surprising how large the headset seems, given the relative small size of the first drone they're going to be paired with. They do, on the other hand, look like they'll be comfortable to wear. We wouldn't mind having an easy flip-up feature like this one has for every single other VR headset in the world, too.
The above video shows how two drone racers might take advantage of the simplicity of the so-called VR headset that is the DJI Goggles set. In this video is a demonstration of how switching between first-person view and third-person view works. It's weird!
No pricing has yet been delivered for the DJI Mavic Pro. At this time it does not appear that the DJI Goggles are going to be available on their own – not yet, at least.
Above is a video made by DJI showing street artist Astro. He's using the Mavic to view his artwork and the walls he's aiming for before he aims for them. Watch and see how the paint makes the environment liven up. And light up.