DJI Mavic 2 Pro and Mavic 2 Zoom drones leak again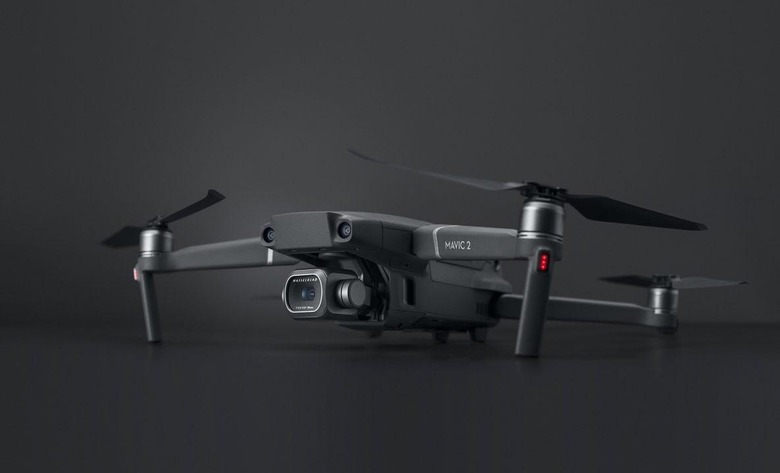 DJI's two new drones have leaked again, with high-resolution images of the DJI Mavic 2 models breaking cover early. The drone-maker is expected to take the wraps off the two new flying cameras in an event in New York City later this week.
Previous rumors have already spilled the beans on many of the new model details. DJI is readying a pair of drones, the DJI Mavic 2 Pro and the Mavic 2 Zoom. The primary difference is in the camera.
We're now seeing at high-res exactly what those cameras will look like. German consumer electronics site
prematurely shared the shots before taking them down again,
reports, along with a little information about what makes each model special. As expected, DJI is targeting those wanting higher-quality video and photos from their drones.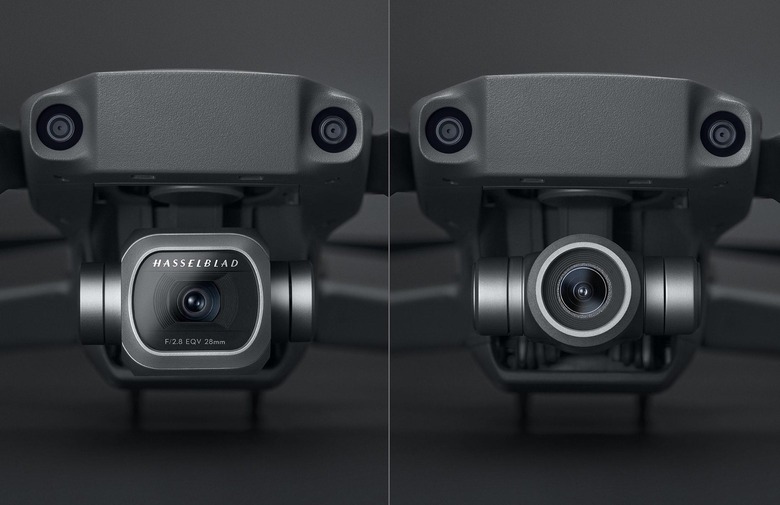 To that end, the Mavic 2 Pro will have a Hasselblad camera with a 1-inch CMOS sensor. That will support a 10-bit color profile, for what DJI says will be four times the amount of color levels per channel, when compared to what the existing Mavic Pro can record. The upshot, DJI suggests, is more flexibility when it comes to post-production video and photo editing.
As for the Mavic 2 Zoom, as the name suggests the focus will be on getting closer to the subject. It will have a smaller, 1/2.3-inch CMOS sensor than the Mavic 2 Pro, but will be DJI's first model with a zoom. That combines a 2x optical zoom (24-48mm) with a 2x digital zoom, for a 98mm total. However, even using the digital zoom, DJI says you'll still get lossless recording when at Full HD resolution.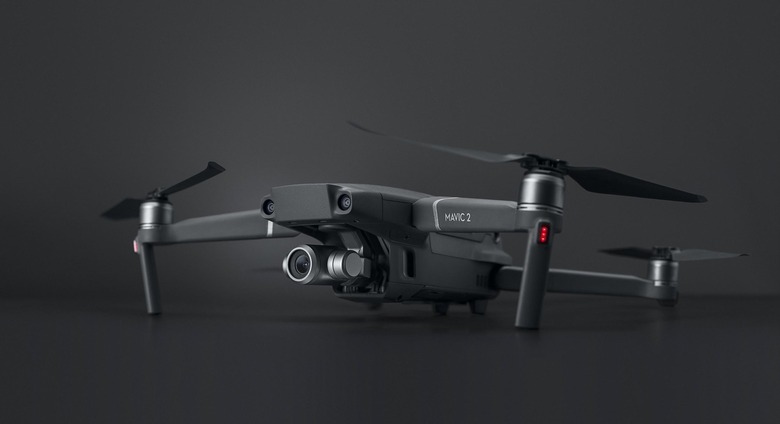 Otherwise, the two drones are expected to be functionally the same. That means 31 minutes of flight time, and a top speed of 45 mph,
. They should be able to transmit live video back to their operator from up to five miles away, at 1080p resolution.
360-degree collision awareness is baked in, too, along with the latest version of DJI's tracking technology. Indeed, all that's really left to leak is the price. With the existing Mavic Pro coming in at around $1,100, it seems likely that these new Mavic 2 models will land somewhere around the same.