DJI Mavic 2 drone leak confirms Pro and Zoom models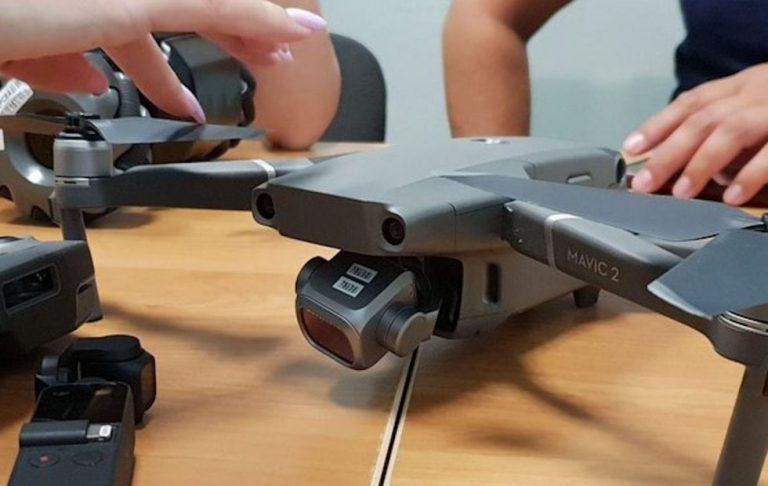 The follow-up to DJI's flagship Mavic drone has been a bit of an open secret recently, but it seems the early release of an advertisement has revealed the last remaining details. The newest issue of the UK catalog Argos has spilled the beans on almost everything except the pricing, and drone fans have been quick to share the ad online. The biggest surprise is that the Mavic 2 will come in two distinct models, Pro and Zoom.
Interestingly, DJI has designed the two Mavic 2 models to have their own strengths and meet specific needs, rather than creating a single drone that tries to do everything. The Mavic 2 Zoom is said to include a 2X optical zoom lens (24mm – 48mm), while the Mavic 2 Pro features a Hasselblad camera with a 1-inch sensor but no zoom.
Both models are said to be capable of 31 minutes of flight time and a top speed of almost 45mph, along with the ability to transmit live 1080p video to distances up to 5 miles. They each have 360-degree collision awareness, but there's no mention of the rumored removable gimbal feature, or what the maximum video recording quality is.
@OsitaLV better quality image pic.twitter.com/UWuj6k56WE

— 🅼🅾🅽🆃🆈 (@monty_f) July 28, 2018
The biggest missing detail, of course, is the pricing. The existing Mavic Pro drone is priced around $1,100, but it's anyone's guess if these two new models will be sold alongside it or replace it. DJI was originally supposed to hold a launch event earlier this month, but it was abruptly delayed with no update since then. The appearance of the Mavic 2 in the catalog could mean the drone's debut is imminent, or that it was supposed to come right after the cancelled launch event, but wasn't pulled in time.
VIA DroneDJ