DIY Touchscreen kit for Acer Aspire One & ASUS Eee PC 900/901 on eBay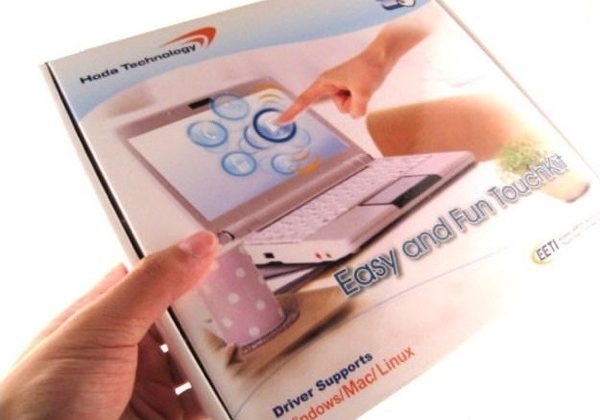 DIY touchscreens for netbooks aren't new – we've seen them on the ASUS Eee PC and Acer Aspire One, and even a plug-&-play kit back in June – but they just seem to be hitting eBay now.  Options seem to be primarily for the ASUS and Acer machines, with the Aspire One and 900/901 being the lucky recipients.
Billed as "easy, fun & solderless", the kits require the netbook be opened up and a new touch-hub controller board fitted.  It looks to plug into the USB header on the mainboard that the webcam occupied; the camera then gets a replacement USB port on the new controller, plus there are a further two USB connections offered for future mods.
The touch panel itself is a four-wire resistive screen, which isn't likely to win any awards for Wacom-style accuracy but will certainly do nicely on a netbook.  It comes with drivers for Windows, Linux and Mac.  The kits are priced at a not-insignificant $95.95, with $25 shipping to the US.
[via Engadget]